Articles Tagged 'Get Rid'
Bill Sherrill has a visit with a surgeon about removing malignant tissue and this experience opens his eyes about how we must treat sin in our lives.
03/04/2018 by Bill Sherrill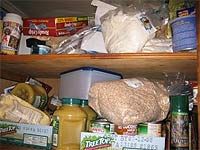 Patrick Odum challenges us to get rid of the clutter in our lives and our churches just like Jesus challenged the people of his day.
01/19/2008 by Patrick D. Odum
We hang on to so much unnecessary and unhelpful stuff that we need to let go and forgive.
05/16/2006 by Patrick D. Odum