Articles Tagged 'Bondage'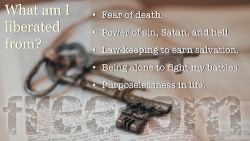 Demetrius Collins and Phil Ware lead us in an online worship through words and music using YouTube videos to remind us we are free in Christ from bondage to sin, death, satan, hell, purposelessness, loneliness, so we can use our freedom to serve and liber
11/12/2022 by Demetrius Collins & Phil Ware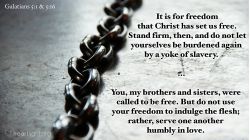 Demetrius Collins and Phil Ware lead us in a virtual, DIY, worship through words and music using YouTube videos to celebrate our freedom in Christ and make a commitment to never give up our freedom to law-keeping or sin.
07/03/2021 by Demetrius Collins & Phil Ware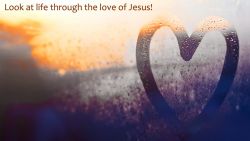 Phil Ware and Demetrius Collins lead us into worship through songs, Communion, and the Word God, inviting us to realize that in Jesus, we have the power to break every chain of bondage in our relationships and in our lives.
07/12/2020 by Demetrius Collins & Phil Ware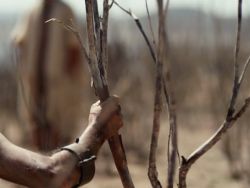 Phil Ware reminds us the battle we are in with Satan with our lives and how Jesus can end our bondage to him.
08/08/2017 by Phil Ware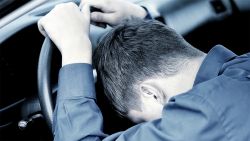 Max Lucado talks about being released from the chains of guilt from the sin in the past and set free to live for God by grace.
05/08/2016 by Max Lucado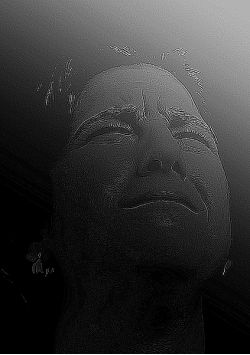 Patrick Odum writes about 50 Shades of Grey and reminds us to think carefully about our participation and expectation of the movie and our sexuality.
02/21/2015 by Patrick D. Odum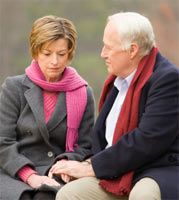 Alan Smith reminds us our responsibility and our need to have compassion for those in need.
03/15/2008 by Alan Smith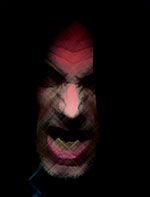 The leader of the Girls Gone Wild empire and smut king is facing charges and problems, but the real problem is the sexual addiction that pornography causes in the lives of men and women.
04/24/2007 by Bill Keller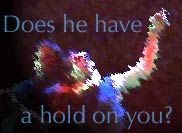 Don't you wish you could say, like Jesus said, that the devil or Satan has no hold on you?
03/14/2006 by Tom Norvell