Articles Tagged 'Beatitudes'
Phil Ware shares Jesus' teaching that is upside-down to the world around us in terms of status, wealth, power, position, achievement, and importance.
05/02/2018 by Phil Ware
Phil Ware and James Nored, through word and video, remind us of our need to return to the Jesus-styled kind of life.
04/29/2018 by James Nored & Phil Ware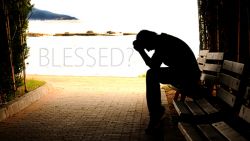 Max Lucado reminds us that while the Beatitudes are demanding, they are also life-giving and a privilege to live as an answer to God's call in our lives.
01/05/2017 by Max Lucado