---
Welcome to today's devotional thoughts on New Year with New Hope! (See our introduction and other devotionals in this series.)
This message will help prepare you for the second focus of our one hour of simultaneous prayer for the world as we enter 2021: "Healing and Health for Our Broken World"! You will find some starter Scriptures and ideas to use for your preparation and prayer time as we join together with other followers of Jesus from around the world. God bless as you partner with God who loves and longs to redeem our broken world!
---
---
Word — Scriptures to get us thinking.
Ask the Holy Spirit to speak truth into your heart as you refresh your heart with these Scriptures:
In those days Hezekiah became ill and was at the point of death. The prophet Isaiah son of Amoz went to him and said, "This is what the LORD says: Put your house in order, because you are going to die; you will not recover."

Hezekiah turned his face to the wall and prayed to the LORD, "Remember, LORD, how I have walked before you faithfully and with wholehearted devotion and have done what is good in your eyes." And Hezekiah wept bitterly.

Before Isaiah had left the middle court, the word of the LORD came to him: "Go back and tell Hezekiah, the ruler of my people, 'This is what the LORD, the God of your father David, says: I have heard your prayer and seen your tears; I will heal you. On the third day from now, you will go up to the temple of the LORD. I will add fifteen years to your life. And I will deliver you and this city from the hand of the king of Assyria. I will defend this city for my sake and for the sake of my servant David'" (2 Kings 20:1-6).

Is anyone among you in trouble? Let them pray. Is anyone happy? Let them sing songs of praise. Is anyone among you sick? Let them call the elders of the church to pray over them and anoint them with oil in the name of the Lord. And the prayer offered in faith will make the sick person well; the Lord will raise them up. If they have sinned, they will be forgiven. Therefore confess your sins to each other and pray for each other so that you may be healed. The prayer of a righteous person is powerful and effective (James 5:13-16).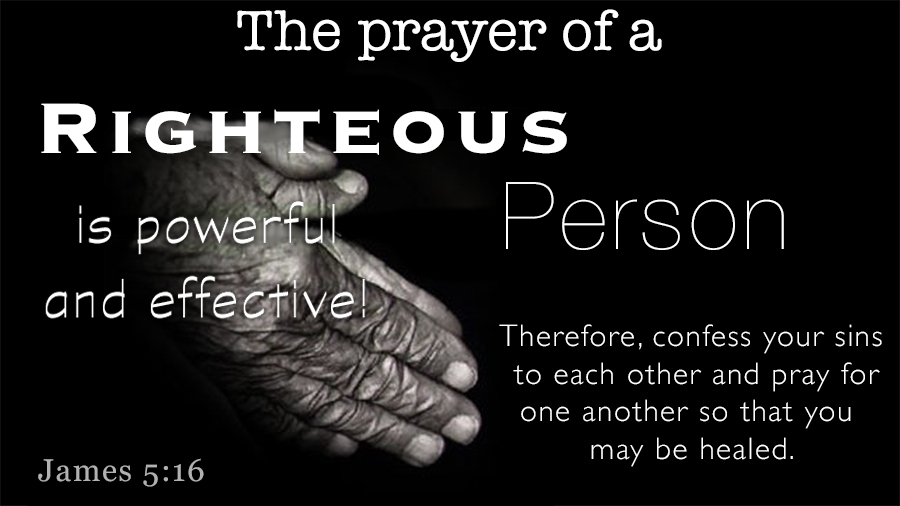 ---
---
Insight — Stories and observations to open our hearts.
My dad died when I was 25 after a ten-year struggle with asthma after forty syndrome (a form of adult-onset asthma). Those ten years were as brutal as they were formative. I was the oldest of three sons, and in many ways, I believe the journey was even harder on my brothers. Each of us is a man with grandchildren and is part of at least four generations of faith. However, when you pray for someone to be healed for ten years and they are not healed in the way you prayed, faith is not easily won. By grace, we believe and trust. We have each seen miraculous answers to our prayers. We figure that we will never know why our prayers for dad were not answered in the way we believed they would be — his healing. When we can know the answer because we've gone to be with Jesus, having that answer probably won't be seen as important to us.
However, over twenty years ago, I went into the hospital room of a church leader's wife. She had just had over a foot of colon removed because of malignancy. They also examined her liver and felt the three large tumors inside it which were to be removed at a world-renowned cancer center. One of the few doctors in the world that had removed over fifty percent of livers would do the surgery.
As she roused for her medicinal sleep, I took her hand and began to pray for her. She and her husband had been through the wringer with other issues. I begged God to heal her. Tears ran down my face as I prayed audibly for quite a long bit of time as I shared my heart with God for these two people I love. I then asked the Holy Spirit to take the groaning and yearning of our hearts and intercede to the Father for us (Romans 8:26-27).
As I neared the end of that prayer, the heaviness inside my spirit was lifted. By the time I said the final, "Amen!" I was absolutely convicted that she would be healed. (This has happened only two other times in many many times I have prayed with people — many of whom were healed.) While I was confident in my conviction, I didn't want to get her hopes up, so I affirmed her and shared that I was confident that God had heard our prayers. However, as soon as I arrived home, I told my wife, Donna, that I was absolutely certain she would be healed.
Several months later, after she had fully recovered from her colon resection, she went to this famous surgeon and had all the pre-surgical work done. He came in the night before her surgery and said, "Well, I have some good news and I have some bad news. The bad news is that we won't be doing surgery tomorrow. The good news is your three liver tumors are gone. They have disappeared. We know they were there. They were biopsied and scanned several times. But we believe they are gone. We will redo all your tests and scans tomorrow to be certain, but I can't imagine us finding anything."
This precious lady sent me a Merry Christmas greeting on Facebook in recent days. She has lived a healthy and very long life. Her story is the closest in my experience to the miraculous and gracious healing of King Hezekiah (2 Kings 20:1-6). I have become even more convicted of the power of God to change things through our prayers. We pray because we get to ask the King of glory to intervene and our world. The Lord intervenes based on his sovereign decision of what is best for everyone connected to each of the challenging situations of mortal life (Romans 8:28-29).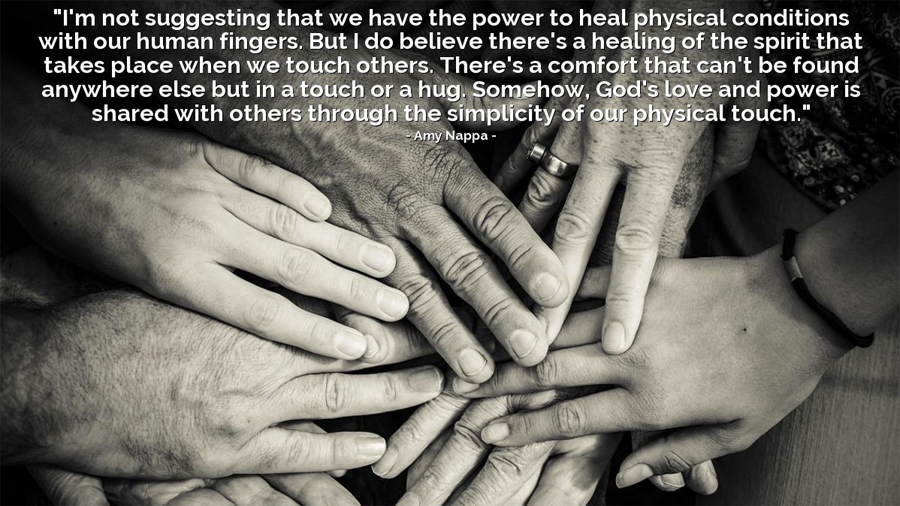 ---
---
Focus — Main point of our prayer time.
One of the important areas of our focus for our shared hour of prayer is the healing and health of our world and the people in our world. COVID-19 has reawakened us to our fragility as mortals. Tens of thousands have died. Many more have been very ill. Suddenly, in our high tech snobbish ease, we've been brought to our knees by a virus. We have come face-to-face with our vulnerabilities — health, economic, social, support systems, hygiene, elder care, emergency readiness, and supply chains.
James taught early followers of Jesus to pray for physical healing and confess their sins. He minced no words. His message was clear. Go back and read his words, again, in our first section. Notice several important truths James emphasize:
Godly church leaders — pastors, elders, shepherds — have a primary job with the sheep in Jesus' flock: to pray for healing. Godly people and prayer are powerful (James 5:16-17).
Anointing with oil, which involves human touch and the dependency and obedience of faith on the part of both the ill person and the spiritual people attending to that person to love, honor, and ask God to heal them (Mark 6:12-13).
Spiritual health and physical well being are connected (3 John 1:1-3) — we are to love God with all our heart (emotions), soul (spirit), mind (thought/intellect), and strength (physical). We are an interconnected whole and each part of us matters to our overall health.
Singing, thanksgiving, and songs of praise should be as much a part of our being healthy as is our prayer for physical healing is (Philippians 4:4-7).
So, let's pray for our broken world. Clearly, our world and the people of our world have way more problems than just COVID-19. However, that is a great place to start. We can pray and ask God to bring a wave of healing through the vaccines that are being rolled out. We can pray for their effectiveness and for us to be protected from false information — both overly optimistic and also the false warnings that go with vaccinations. Let's give thanks for those working on the vaccines and treatment options for those who are dealing with this disease. Let's pray and offer praise for those who work so hard to help us in healthcare along with first responders, teachers, food supply chain people, and a host of folks who make sure our lives can function during this challenging time. Let's pray specifically for people we know facing a battle with any disease. Let's commit to sending prayers up to God and sending email or text or snail-mail copies of those prayers to those who are shut-in and isolated so they are not alone.
There are a host of things, people, and needs we can intercede for people we know as we speak to our Father in heaven. And, we have many more things we should thank God uses to bless and sustain us. Let's take the principles of James, the half-brother of Jesus gives us and find ways to do these in larger and globally impacting ways!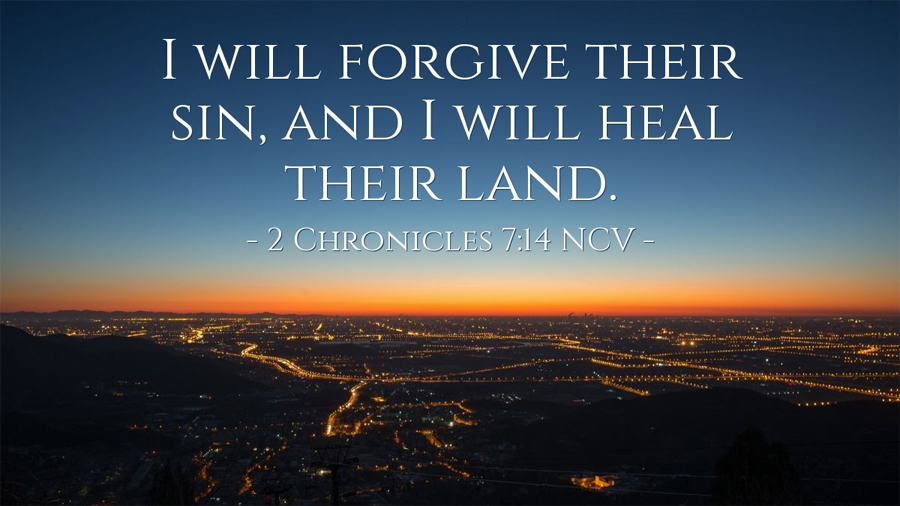 ---
---
Pursuit — Putting our prayer focus into practice.
Let's join our hearts in this specific prayer for the needs of our family, friends, churches, and world:
He Heals Our Diseases:
Dear Father, please hear our praise and prayer for healing in this troubling time:

Praise the Lord, O my soul;
all my inmost being, praise his holy name.
Praise the Lord, my soul,
and forget not all his benefits —
who forgives all our sins
and heals all our diseases,
who redeems our lives from the pit
and crowns you with love and compassion,
who satisfies our desires with good things
so that our youth is renewed like the eagle.
The Lord works righteousness
and justice for all the oppressed.

The Lord is compassionate and gracious,
slow to anger, abounding in love.

Our Almighty God, please hear our prayers for healing and health for our broken world in the name of our Lord Jesus, we pray. Amen.

(Adapted from Psalm 103:1-8 NIV).
---
---
Resources — Scriptures that help in our pursuit.
Here are passages about praying for "Healing and Health for our Broken World":
Our physical healing and our spiritual health are connected.
2 Kings 20:1-6
Psalm 103:1-8
Matthew 4:23-25
Romans 8:26-29
James 5:13-17
3 John 1:1-3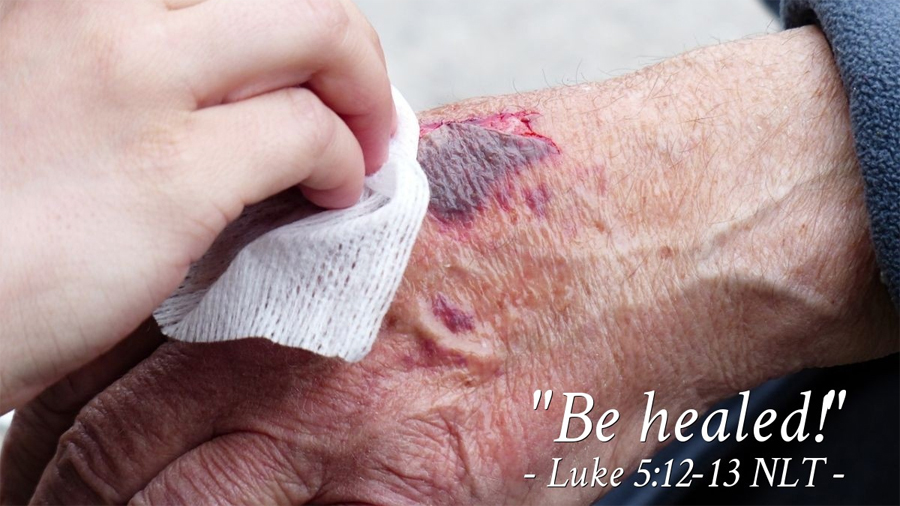 ---
---
Hozana has joined with the prayer effort for a New Year with New Hope and will have resources to help track and provide our content to other readers.

Sign up and watch our group grow as people world-wide join our prayer efforts. We appreciate all who are willing to pray for the three areas of emphasis for our world in 2021:

That Jesus be exalted as Savior and Lord
That God bring our world Healing and Health
That God's people will unite in Love and Prayer so that the world will know that the Father sent Jesus.
---
---
Special thanks for the use of images related to Jesus' ministry from The Lumo Project and Free Bible Images.
---
---