---
Restlessness is an often-bewildering part of our human existence. It can be disquieting. It can even be annoying. Yet, this restlessness is something within us that reflects the nature of God. We are told our restless God hovered over the chaotic mess of nothingness before creating life, beauty, and love out of that nothingness. So, our restlessness can be good when it motivates us to be creative, find new ways to love and launch ourselves into some redemptive effort.
Unfortunately, we can also give up on anything good coming from our restlessness. Then, we can try to silence it with counterfeit pursuits. We can try to push it away with incessant purchasing, religiosity, fancy new gizmos, constant noise, chemical numbing, prurient sexual pursuits, or the latest media and technological distractions. If we are not careful, we can silence our restlessness and settle for the deadening monotony of low expectations.
Christmas can be a time when our restlessness intensifies. For some, this restlessness reawakens them to pursue joy, adventure, and new opportunities. For others, it intensifies their feelings of grief, longing, and loss. For some, it is a mixture of both. The difference between these extremes has to do with whether we celebrate Christmas or Advent.
Christmas is a holiday, a break from work, a time to travel, an opportunity to be with family, and a time of gift-giving. Filled with Santa and his elves, trees, sparkling lights, and songs, Christmas can be a wonderful time for friends and family. However, one can secularize it, re-acculturate it, or rename it, and not much is lost. God uses our restlessness in Christmas, however, to call us to something deeper: Advent.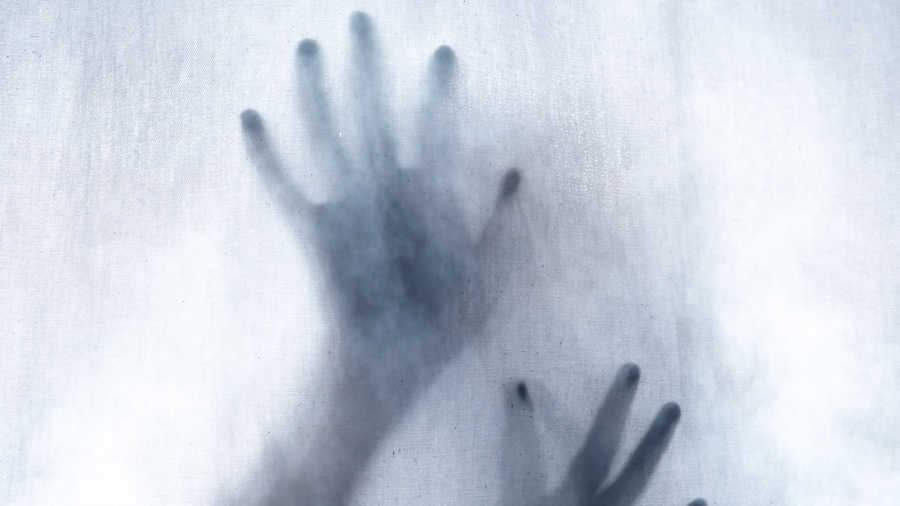 Advent is a time for holy mystery. It is a special time to pursue Jesus. It is a commitment to be open to the amazing gifts and overflowing grace of God. Advent is rooted in the work of God in history through real people to do the miraculous in the most human of things, the birth of a child. God uses our restlessness through Advent to open us to his nearness and his interruptions of our monotonous and mundane lives with his glorious hope, abounding joy, and amazing promises.
When we approach Christmas as Advent, we recognize that we are caught in the land of in-between. We realize that we live between Jesus' first Advent, his coming to earth as a baby born in Bethlehem, and his ultimate Advent, his coming in glory at the close of time. If we are willing, we can also discover that Advent's precious mini-moments still happen for us in this land of in-between. Advent can help us triumph over our focus on what we lack, the wounds we've accumulated, the mess of life in our times, and the distance in life that we'll never cover.
When we open up Luke's gospel, the Holy Spirit reminds us that when Jesus first came, people were stuck in many of the same places we get stuck today. Luke's first two chapters challenge us to believe that Advent can happen to people like us — people who are trapped by the monotony of low expectations.
In Luke, we meet people like us. Some of these people were old when Advent happened: Zechariah and Elizabeth. They were haunted by what they had never achieved, the blessings they had never received, and the deep sense of lack they had accumulated over many years of disappointment. Yet, in their growing despair, God surprised them when they thought they were too old for surprises. Thankfully, Advent began with a deeply disappointed old man and an old woman whose lives were redirected by grace to find joy, hope, and new life.
In Luke, we also meet those who were young: like Mary anticipating her marriage to Joseph. Mary was deeply spiritual but hemmed in by her little world's realities in unspectacular and often despised Nazareth. Beyond all experience or expectation, Advent was conceived in Mary's womb and supported by Joseph's faithfulness.
Then, we meet shepherds. Their lives were hard. They spent their time among their flocks in the fields. They were no longer respected parts of their culture, even though their heritage boasted of Abraham, Moses, and David. Yet, in this time, they had little hope of anything glorious happening in their world. However, Advent was first declared by them after experiencing a spectacular display of angelic glory and song and seen the baby, Jesus.
We might think that these folks should have jumped at the opportunity to experience God's grace displayed to them. Surely, we think, they would have begged to be part of this moment of glory. However, an honest examination of each of their reactions reminds us that they were not expecting anything great from their lives. In fact, in each of their visitations by God's glorious heavenly messengers (angels), they were afraid. They had to be reassured before they could accept the gloriousness of what was happening to them, for them, and through them. Each of them had become prisoners of their low expectations and common circumstances in his or her own way. Something new and something glorious can feel threatening when one grows familiar with the monotony of low expectations. So, God had to convince them that Advent could happen with them.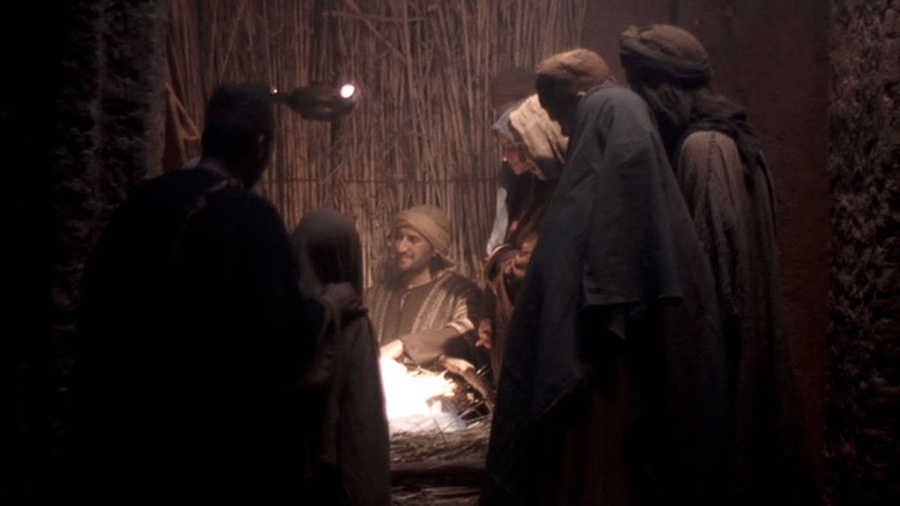 This is good news for us, dear friend in Jesus. This is excellent news. Why? Because of these men and women, both the young and the old and the experienced in life and the mere beginners were a lot like us. They knew the world of lack, hurtful wounds, and distance too far to travel to reach their low-hung goals. They knew the monotony of low expectations. Yet, Advent happened to them, for them, and through them. In fact, God did not allow Jesus' coming, our Lord's first Advent, to happen without them. God did this so that we could know Advent was real: real to our world, real to life, and real to actual people like us. God did it so that Advent can be real for us.
So, rather than focusing on Christmas as just another big holiday, we can use this time to focus on Advent. We can recognize the coming of Jesus to the womb of a virgin named Mary. We can celebrate Jesus' arrival at a manger in Bethlehem, just as the shepherds did. We can remember that Jesus' first Advent ensures his Advent at the end of time. We can trust that the events of his first Advent guarantee our reunion with him, along with all of those who are his, at his final Advent. We can anticipate this final joy because of Elizabeth and Zechariah's joy, Joseph and Mary's joy, and the shepherd's joy.
Advent can help us triumph over our focus on what we lack, the wounds we've accumulated, the mess of life in our times, and the distance in life that we'll never cover.
Jesus' first Advent, his birth in Bethlehem, isn't just an event that filled the heavens with angels. His birth also changed our monotony of low expectations into our reason for hope, our experience of love, and our celebration of joy at Jesus' final Advent. This year let's choose Advent over just celebrating another holiday!
And there were shepherds living out in the fields nearby, keeping watch over their flocks at night. An angel of the Lord appeared to them, and the glory of the Lord shone around them, and they were terrified. But the angel said to them, "Do not be afraid. I bring you good news that will cause great joy for all the people. Today in the town of David a Savior has been born to you; he is the Messiah, the Lord. This will be a sign to you: You will find a baby wrapped in cloths and lying in a manger."

Suddenly a great company of the heavenly host appeared with the angel, praising God and saying,

Glory to God in the highest heaven,
and on earth peace to those on whom his favor rests.

When the angels had left them and gone into heaven, the shepherds said to one another, "Let's go to Bethlehem and see this thing that has happened, which the Lord has told us about."

So they hurried off and found Mary and Joseph, and the baby, who was lying in the manger. When they had seen him, they spread the word concerning what had been told them about this child, and all who heard it were amazed at what the shepherds said to them (Luke 2:8-18).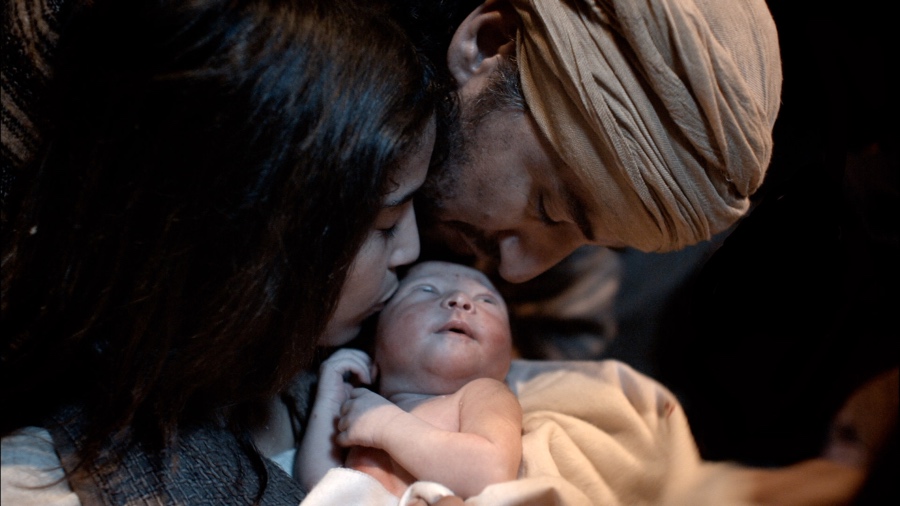 ---
---