Wow, did I like her! I knew she was special, maybe even "The One" for me. I knew it right from the beginning. But, with a sick father and a mother who had never met her, how would I describe her to them? There were so many things about her that were important to me. I thought she was beautiful, sweet, attentive, and a good kisser. She was involved at church in a ministry, she knew several of my friends, and her eyes melted my heart. I could list many more things, but the bigger issue was this: how do I describe her to my mother? What words would do her justice? How could I help them know how special she was to me?
You probably understand my problem. When your heart begins to fall in love, words are always inadequate to express all that person means to you. That is why poetry and love songs are so important. Words are simply not enough to describe how we feel and what we love about someone else!
John faced this problem when he began to tell his story of Jesus in what we call the Gospel of John. He was the beloved disciple of Jesus. Now, however, he wanted to tell the story of Jesus to others. How could he help them know who Jesus truly is? How could he help them come to love Jesus the way that he loved Jesus? How could he help others see just how special, how unique, and how much like God Jesus actually was?
As he began, John used poetry to speak about Jesus' greatness, his divinity, and his pre-existence in his beautiful prologue (John 1:1-18). Then, John carefully told the story of Jesus' earliest ministry beginnings. To do so, he exhausted every title the Holy Spirit helped him remember (John 1:1-51). It's as if John found a heavenly thesaurus for names, images, descriptions, and titles for Jesus — the Word, Light, Life, the True Light, Creator, One and Only Son, the Greater One, the Pre-existent One, Jesus Christ, the Unique One, God, Messiah, the Lord, the Lamb of God, One baptizing in the Holy Spirit, the Chosen One of God, Rabbi, Teacher, Jesus, the Christ, the One of Whom the Prophets Spoke, the Son of Joseph, Son of God, King of Israel, the Son of Man, and the Stairway to Heaven.
John loved Jesus. John wanted us to love Jesus and see Jesus in all of his glory. He wanted us to know who the one who went to the cross for us truly is. He wanted us to know just who came for us and lived among us as one of us. But, John realized that words used to describe Jesus were not enough. People needed to encounter Jesus. They needed to hear his words, feel his touch, and see how he did what he did. So, John wrote us the good news of Jesus in a way that we could know him, experience him, and see how he loves us.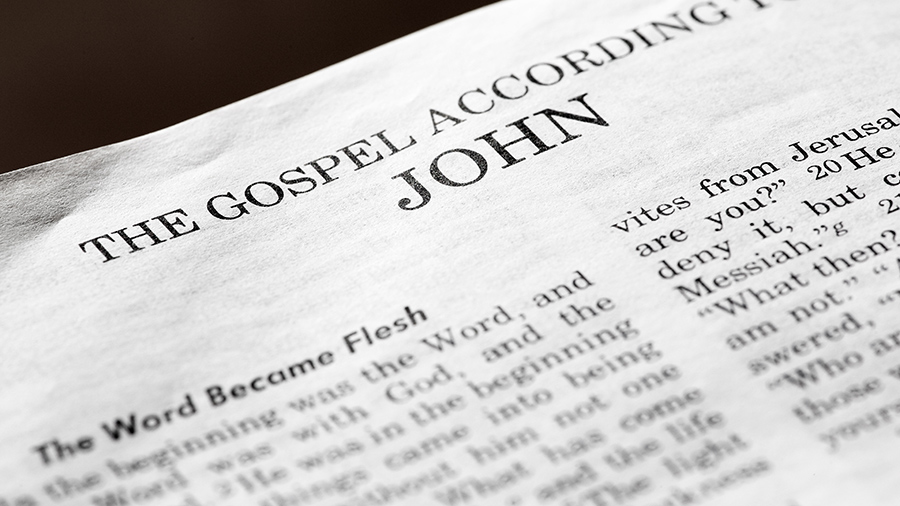 Unlike the other three gospels (called the "synoptic gospels" because they look similar), John does not cram in a bunch of stories about the things Jesus did and taught. Instead, he carefully chose a few so we could meet Jesus personally. We meet Jesus up close and in conversation with people like us. He wanted to demonstrate how Jesus was all about loving people — real people from every walk of life and every level of society. He also chose these stories from Jesus' life so we could see, even experience, and believe for ourselves. He wanted us to know Jesus as God's Son, sent to reveal and to be God to us and bring us life that nothing and no one could take from us (John 20:30-31).
Whether people were interested, skeptical, or uncertain what to think about Jesus, he or someone who knew him would extend this invitation, "Come and see…!" (John 1:39, 46; John 4:29). John knew that someone else's testimony was good. He knew that miracles might be helpful as a sign to point others to Jesus and his identity. However, they had to come to know him for themselves (John 4:39-42). Faith was more than just believing a few facts about Jesus in their head. Believing in Jesus began by believing in their heads, but true faith always involved moving their hearts into action. If they believed him, they needed to love him. Their love would then move their hands to serve him and bless others in his name. If they truly believed, they would obey his words and follow his way of life (John 3:16, 3:36).
On behalf of John, I want to invite you to read his good news story of Jesus — to "come and see" for yourself who Jesus is and what he can mean to you. Get to know Jesus so that your information about him isn't second-hand knowledge, but your own first-hand experience. As you do, I believe you will fall in love with Jesus, too. You will find that there are not enough words to describe what he means to you. Then, when you walk with him through his rejection, humiliation, murder, death, and resurrection, you will join Thomas in saying, "My Lord and my God!" (John 20:28 NLT).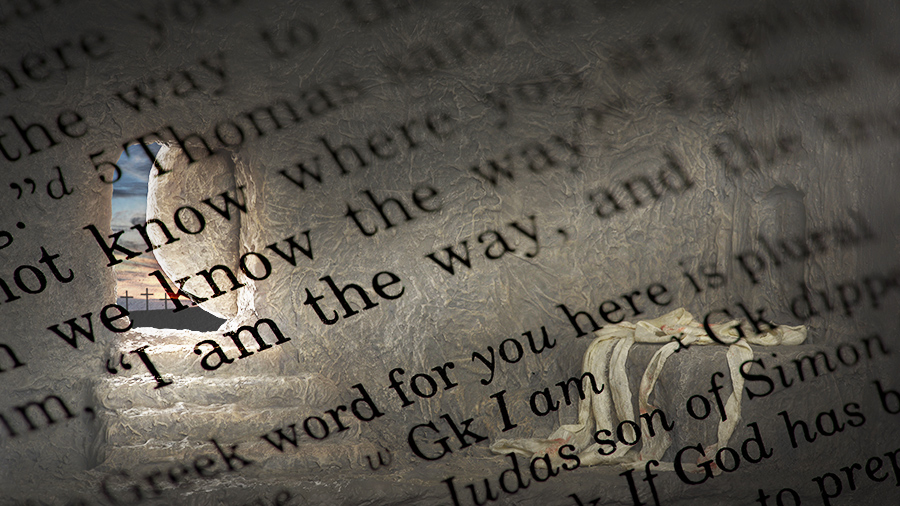 How could he help them come to love Jesus the way that he loved Jesus?
Easter is over. What will you do with Jesus? Will you box up his story like the decorations and plastic eggs? Will you store him away until another convenient time, or holiday time, and take him out again? I, for one, hope you will read his story in John's gospel and get to know him for yourself!
---