Scripture
My dear children, I write this to you so that you will not sin. But if anybody does sin, we have an advocate with the Father — Jesus Christ, the Righteous One. He is the atoning sacrifice for our sins, and not only for ours but also for the sins of the whole world (1 John 2:1-2).
Reflection
I woke up fighting my way through the fog of being twelve time zones away from home after twenty-seven hours of flights followed by a busy day in a totally foreign land. The alarm jangled my nerves awake while my brain remained five or six times zones behind. I threw on some clothes, then met my friend, Robert, in an alley at an outdoor restaurant for breakfast. He chose the menu: chicken, hot peppers, eggs, and rice. The spice and heat of the breakfast awakened my senses. The two cold Orange Crush drinks put out the fire of the peppers. My brain was awake, and my body was ready for action. I was ready to face the day… or so I thought.
We crammed into a very crowded room full of people from around the world. Bangkok was its usual steamy, hot, and polluted self. Air conditioners were no match for the sticky heat and the crowded bodies. What happened for the next hour and a half was a reminder of our uncommon grace purchased by Jesus. For the first time in my life, I experienced what John meant when he talked about Jesus dying for the sins of "the whole world"!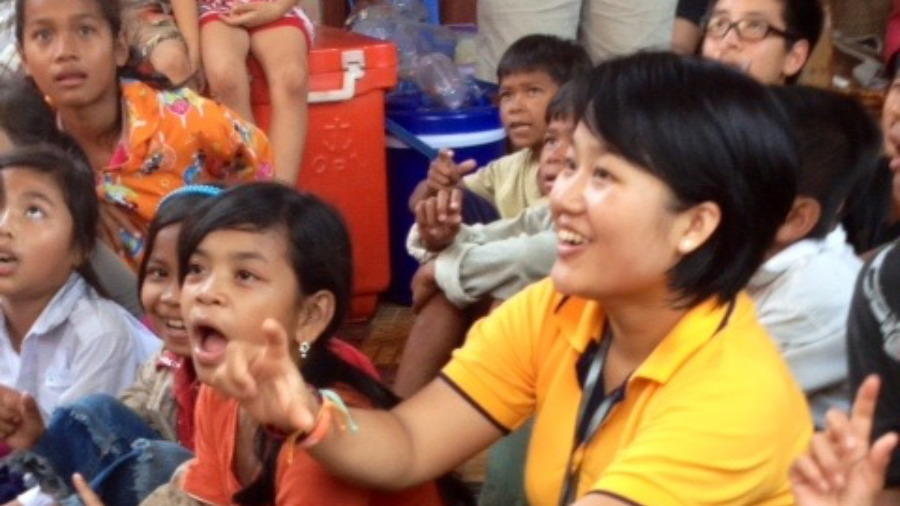 As we took communion that morning, I was touched by the shades of grace displayed in our gathering. People from a vast array of hues, tones, and shades were family as we sat at the Lord's Table. Yes, we represented people from at least twelve nations, but each of those nations had a variety of people from different backgrounds, races, and skin tones. After The Supper, we celebrated each group of visiting peoples and the nations they represented.
Then, we sang a song we knew in common. Each group sang in their own language. I couldn't finish the last verse. Tears welled up, filled my eyes, and spilled down my cheeks. My voice froze and crackled to a jerky stop. My emotions could be blamed on my jet lag and weariness. However, I think it was this tiny glimpse of what it will be like when all of God's children gather together to share in the wedding supper of the Lamb (Revelation 19:6-9).
What made the morning special was that this wasn't a special day or a special event or a special gathering. It was church in the summer in Bangkok, Thailand, with a lot of believers passing to and through Asia. We were there because we loved Jesus and his people. We were there to remember his sacrifice for us and anticipate his return to bring us to an even greater reunion (1 Thessalonians 4:13-18).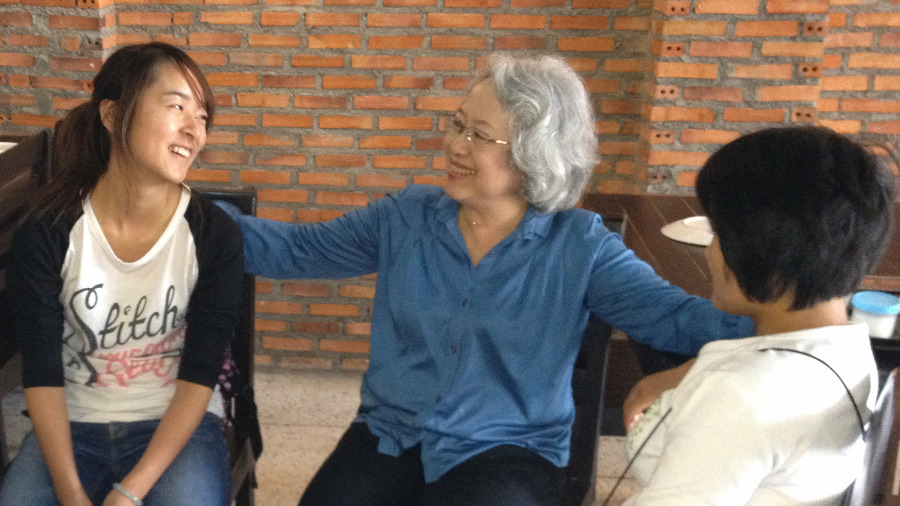 This experience recalibrated The Lord's Supper for me, forever. The Holy Spirit uses this decades-old memory to remind me of "the whole world" that…
Jesus came to save.
The vast array of people and their shades of grace that gather with me each Sunday all over the world as we share in this special meal we call Communion.
The glorious reunion we get to anticipate in The Supper as we remember his death until he comes back for us (1 Corinthians 11:26).
The so simple and common bread and wine that goes far beyond bread and wine when family shares it bound together by grace and the Holy Spirit, not by DNA, nationality, or skin color (Revelation 7:9-12).

This simple meal that we share has a table much larger than we can physically see when we take the bread and wine.
This simple meal that we share has a table much larger than we can physically see when we take the bread and wine. When our hearts look beyond our walls, our nations, our shades, and our languages, we can hear our Savior. His words, his sacrifice, call us once again to reach "all the world" (Matthew 28:18-20). Our Lord wants far more people, shades, languages, cultures, and nationalities at his table. This simple meal so common to many cultures reminds us that our family is much larger and has a lot more variety than the limits of our earth-bound eyes allow us to see. Sometimes we need to remember chicken, hot peppers, rice, and orange crush or simply be amazed at the great variety of people we can see at an airport. Whatever it takes to remind us, our Host at this table calls us to remember that he made his "atoning sacrifice for our sins, and not only for ours but also for the sins of the whole world"!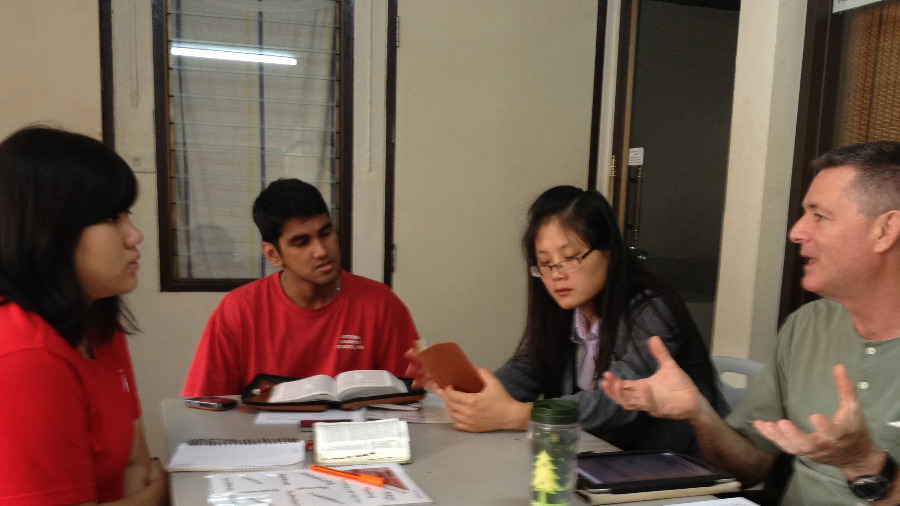 Prayer for the Bread:
Dear Father, you are the one from whom every family on earth derives its name and finds life. May we — may I — remember with this bread that the sacrifice of your son we remember now is not something for us to hoard, but something precious we must share until "the whole world" joins us at your table of grace. In Jesus' precious name, we pray. Amen.
Prayer for the Cup:
Almighty God, thank you for taking on our human flesh in Jesus. Thank you for having a shade of color in your skin just as we do. Thank you for sharing the same blood that connects us together as one people, one family, and one human race. Forgive us when we selfishly focus on the grace we've received when people of so many people still need to receive this gift. Forgive us when we focus on our shades than on allowing no borders to separate humanity from your grace. In forgiveness, O God, inflame our passion to see people as you do. Stir our hearts to bring them into your forever family of faith, hope, and love. In Jesus' name, we pray. Amen.