At this time of the year, I practice a simple form of
Examen
— Examination of Conscience — taught to me by my dear friend, Matt Linn. I review and lift up to God the past year in terms of what was life-giving and what took life from me. God made me in such a way that when I am doing what God made me to do, it brings me life.
Of course there are times that I need to address aspects of situations that take life from me — every aspect of what I do does not give life to me. For the most part, however, I want to do more of what brings me life and less of what takes life from me (to learn more of this form of Examen, see Sleeping with Bread: Holding on to what gives us life (by Matt Linn, Dennis Linn, and Sheila Fabricant-Linn).
For example, as I think over 2013, the activities that rise to the surface as most life-giving are when I was teaching or writing about spiritual formation. There is nothing better than helping others draw closer to God! Even remembering brings me life!
The two main aspects of my year that took life from me were the politics and volume of my work. In terms of the politics, God continues to teach me love and patience. There are some things that I can address to change the dynamics of the politics, but I cannot completely remove them from my life.
On the other hand, I do have much more control over my schedule in terms of how much I take on. I can be more intentional about having each commitment be directly in line with what God has called me to do — helping others know God in an intimate way and being God's healing love in this world. I commit to being more prayerful about every responsibility I take on.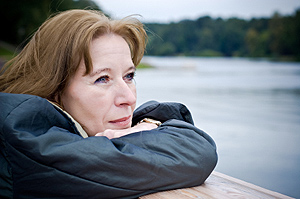 Following this general review, I look at and pray about my "Rule of Life," a list of activities I commit to God. My practice is to look at four categories of commitments—physical, intellectual, relational, and spiritual. I think and pray about what I want to commit to on a daily, weekly, monthly, and annual basis.
God, I commit this coming year to you.
This is not a commitment of everything I think I should do — only those practices that I am dedicated to doing. I can always do other practices in addition to these, but my "Rule of Life" is what I pledge to God. So, on a daily basis, I commit to a quiet time that consists of prayer, scripture reading, and meditation. I commit to eating in a healthy manner and drinking lots of water. I commit to making every encounter an opportunity to be God's healing love. I commit to building up each of the members of my family. Some of my weekly practices will be to worship with my faith community, to do a cardio workout three times during the week, and share at least one meal with each of my daughters. Of course, I fall short of my commitments, but these are the practices to which I am dedicated.
This annual review through the process of Examen and the assessment of my "Rule of Life" help me to be intentional with my life. I want to be faithful to being fully used by God as God's instrument in every aspect of who I am.
God, I commit this coming year to you. Open the eyes of my heart to who you want me to be.
Grace and peace as you enter this New Year!