Well the count is on. You know it as well as I. We don't have to see the ball in Times Square descending; we know the count is on. You are making plans for New Year's Eve and New Year's Day. Your mind, even if you have to work today, is on other things than work. Your heart is probably miles away from the next task related to anything other than the next couple of days.
The count is on for me, big time! I'm one of those last minute tax deductions. I was born on New Year's Eve years ago. When I was young, I was also counting down to the next birthday and what that would bring in terms of freedom — being able to do things I could never do as a little kid. Now, it's more like counting down wondering how many more of these laps around the track will I get. Nothing morbid, mind you, and surely not something I worry about all the time. Still, I have to wonder how many more opportunities will the Lord give me. Yet rather than counting down the possible years, I am ratcheting up the urgency as I focus on the importance of the year ahead. Life is no longer about bang for the buck, it's about impacting the moment for eternity.
What about you?
Are you counting down or ratcheting up with the coming New Year? I'm not talking about a bunch of New Year's resolutions — most of which won't see the month of March. I'm wanting us to focus on the God-ordained urgency for your lives in 2014. What is it that the Lord wants you to do for 2014? What is your highest heavenly priority for this next year?
"Well, Phil, I don't really know. I haven't really thought about it that much."
Let me suggest a few ways to begin to hear from the Lord about this.
First, ask! Ask this simple question, "Father, what do you want to be my focus for this next year?"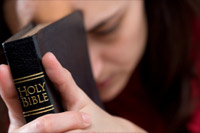 Then listen. The Father has promised us through Jesus to give us the Holy Spirit to help us if we will simply ask (Luke 11:13). The Holy Spirit is one of the principle ways God leads us (Romans 8:18; Galatians 5:18-26). In addition, Jesus gave us the A.S.K. principle — Ask, Seek, and Knock — early in his earthly ministry:
Ask and it will be given to you; seek and you will find; knock and the door will be opened to you (Matthew 7:7).
So let's ask!
Are you counting down or ratcheting up with the coming New Year?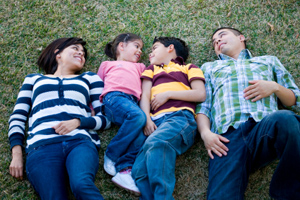 Second, do something very godly, but very counter-intuitive to our world today: rest! God built into our universe, at its creation, the principle of one day of REST every seven days (Genesis 2:1-2). This was made a law for the Jews and called Sabbath (Exodus 20:9-11). It is an ongoing principle we ignore at our own risk. So I encourage you to look at the principle of Sabbath rest in the Bible and set aside a day each week to reclaim as a day of rest to be with the LORD and to be with your family and friends to be blessed (Mark 6:30-32). This will require more planning, because it means you rest. No cooking, cleaning, or shopping — we are to let others rest, too. We step away from the daily grind to actually be present with our families and to be open to the LORD. We don't do this legalistically or boastfully (Mark 3:1-6; Luke 14:1-6; Colossians 2:16-17). We do it because the LORD made a day of rest for us, to bless us (Mark 2:18-28). Clearly for most of us, learning to rest in the Lord will take some time because we've been brainwashed by our culture, but this may be one of the most important things you will ever do to honor God, bless your relationships, and restore sanity to your life.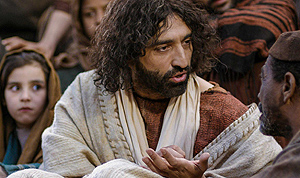 Third, seek Jesus. The New Testament has four gospels dedicated to sharing his story, giving us his teaching — Matthew, Mark, Luke, and John — and showing us how to live as disciples. Get to know Jesus (John 1:35-39; John 5:39-40), so when you hear him calling you, you know it's his voice and not someone trying to get something from you (John 10:1-5; John 10:16). See how Jesus demonstrated God's care for others and how he spoke to them so you know what he would tell you. As you get to know him, do what he asks you to do. If you do, Jesus will come live inside you and make himself known to you (John 14:15-21). We've launched a special ministry called, aYearwithJesus.com and would love to have you join us on the journey — we're trying to learn to listen to Jesus as we read Scripture so we can hear the LORD as He calls us to live life to the fullest (John 10:10).
So there it is — a simple, three-step plan. I almost hate to put it that way because it sounds so cookie-cutter, like a paint-by-numbers kind of plan. I can assure you it is not. This is not a 1-2-3 recipe. This is opening our lives to God's greater grace: God didn't just save us from sin and death (Ephesians 2:1-9), but he also saved us for something special that God had planned for us long ago (Ephesians 2:10). So I'm going to give you the three principles one more time:
Ask the LORD.
Take time to rest and be with the Lord and with your family each week.
Seek to know Jesus and follow him.
Now the decision is up to you and me: Are we going to count down or ratchet up?