"I wish I had three hours to sit around and do nothing but pray!"
This statement, given by a friend who was a successful business executive, dripped with sarcasm. He had important missions-related issues for our elders to consider. However, they let him know that he wouldn't be on the agenda because they were committed to have one meeting per month where they prayed without any other interruptions, business, or distractions.
I was furious with him for his loud and publicly issued statement aimed at our shepherds in front of others. So angry, in fact, that I wisely kept my mouth shut and didn't revisit the subject with him for several years. When I did visit with him about it, he remembered the comment and said that he deeply regretted this arrogant and ignorant outburst. We then talked about his spiritual hero's favorite phrase: "I only get done what I pray for!" His heart had changed.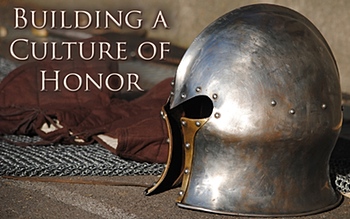 If we are going to build a culture of honor in our family, our organization, our business, or our congregation, I firmly believe that we will only get this done if we pray!
Prayer is one of five characteristics that I believe helps us build a culture of honor whether we are a family, organization, business, or congregation:
Affirmation
Prayer
Service
Trust
Accountability
This is not a recipe or color by numbers linear process, but a journey fashioning us to become the presence of Jesus (2 Corinthians 3:18; Ephesians 4:13-16).
Prayer is indispensable as both a great gift of grace and a gut-level commitment to self-surrender. When we pray, the Holy Spirit guarantees us the immediate and focused attention of the Creator of the universe (Ephesians 2:18; Ephesians 3:12). The Spirit also intercedes for us, taking our groans and sighs too deep for words and presenting them to the Father so that they are heard and acceptable (Romans 8:26-27). Prayer is an incredible gift of grace.
At the same time, prayer is also a gut-level commitment to self-surrender. Jesus taught us (Matthew 6:10) and showed us (Mark 14:36) that prayer is the willing surrender of our lives to the will of God. Our Father wants this self-surrender to permeate every practical area of our lives. We recognize that we depend upon God for our daily food, the forgiveness of our sins, and our deliverance from the power of evil (Matthew 6:11-13). And even as we open our hearts to our own deep need, God also reminds that we are to share this grace with others or we forfeit the grace we so desperately need:
[Jesus said,] "For if you forgive other people when they sin against you, your heavenly Father will also forgive you. But if you do not forgive others their sins, your Father will not forgive your sins" (Matthew 6:14-15 NIV).
Jesus' postscript reminder to the Lord's Prayer is an echo of similar words spoken earlier in his Sermon on the Mount:
"I tell you, love your enemies and pray for those who persecute you, that you may be children of your Father in heaven..." (Matthew 5:44-45 NIV).
Jesus will also say:
"Love your enemies, do good to those who hate you, bless those who curse you, pray for those who mistreat you" (Luke 6:26-27 NIV).
Prayer reminds us that we are God's children and that we are called to share God's redemptive grace with those around us — both those who are our brothers and sisters in Christ and also those who are outside our family of faith:
Bless those who persecute you; bless and do not curse (Romans 12:14 NIV).Never pay back evil with more evil. Do things in such a way that everyone can see you are honorable (Romans 12:17 NLT).Do not be overcome by evil, but overcome evil with good (Romans 12:21 NIV).Do not repay evil with evil or insult with insult. On the contrary, repay evil with blessing, because to this you were called so that you may inherit a blessing (1 Peter 3:9 NIV).
This kind of prayer shapes us into a culture of honor!
Prayer becomes this grace-driven vehicle of transformation for us because it gives us the avenue to invite God to enter our hearts, our lives, and our relationships to conform us to his will. We commit to pursue what matters most to our Father. We trust that he will provide us all we need physically and spiritually. We invite our Father's power and presence into our most hurtful, dangerous, and worrisome relationships. We choose to not seek revenge, but to share grace!
When we begin to pray for God to forgive our enemies, our attackers, our nemeses, our opponents, our persecutors, our mockers... and to bless them with his blessing, something amazing happens to us. Our hearts are transformed! We reflect the nature of our Savior who prayed for his murderers forgiveness as he was berated and murdered (Luke 23:34). In the process of this prayerful grace, we begin to live out the call of God's Kingdom. We get to participate in God's counter-cultural revolution as a culture of honor takes hold in our own lives!
So I invite you to join me in pursuing the most challenging grace I know: the grace of praying for God to bless our enemies — just as Jesus did — even if it costs us as much as it cost Jesus. Such prayer honors God and brings salvation when everything seems lost. This kind of prayer shapes us into a culture of honor as we become people of honor — people sharing God's grace with others through prayer.
---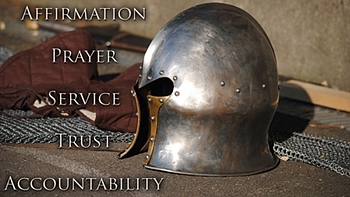 For more on the series, Building a Culture of Honor see the following posts: