Two Minute Meditations 2016 Archives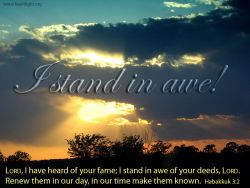 Phil Ware shares a redemptive way of looking toward the future and committing to live so generations have faith.
06/02/2016 by Phil Ware
Phil Ware takes time to reflect on twenty years on the web and to give thanks for those who got them there and for the Lord who continues to do miracles among us.
04/06/2016 by Phil Ware
The beginning of the New Year brings challenges and the potential for fear and reluctance, but with God we can welcome it and use it for his glory.
01/02/2016 by Phil Ware
For more 'Two Minute Meditations' articles visit the
archives
.
Article Categories
Two Minute Meditations Archives