Articles Tagged 'Trinity'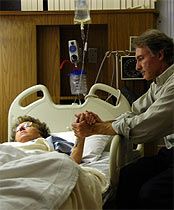 Scott Owings shares how his work in hospice chaplaincy has helped him appreciate the things that the dying can teach us, especially about the difficult concept of the Trinity.
06/09/2009 by Scott Owings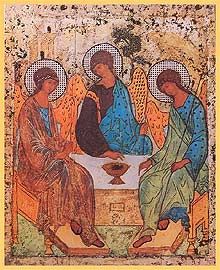 Hospitality is the Christian virtue of entertaining strangers, outsiders, and guests and recognizing in them angels or even the presence of God in the Trinity.
08/27/2006 by Scott Owings
How can a well actually help explain the nature of God?
09/08/2004 by Elizabeth Price