Articles Tagged 'Spiteful'
Demetrius Collins and Phil Ware lead us in a virtual, DIY, worship through words and music using YouTube videos to call us to be people of reconciliation, forgiveness, and grace, just like our Savior!
05/01/2021 by Demetrius Collins & Phil Ware
Phil Ware looks through The Jesus Window and is led to ask a question of all of us: just how big is our aquarium, just how big is our Jesus?
08/23/2016 by Phil Ware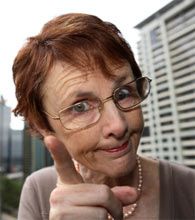 Rubel Shelly talks about how we all have begun to play the role of critic -- some are on the giving end and some on the receiving -- so how are we to act and respond in such a world?
07/13/2009 by Rubel Shelly