Articles Tagged 'Second Chance'
Stop running from God. He wants a relationship with you. He will do anything to give you that opportunity.
08/11/2016 by Steve Ridgell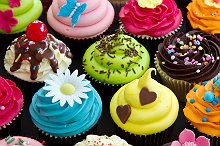 Lisa Mikitarian tells us a wonderful story about the Father's grace revealed in a young girl's fall with the cupcakes made to honor her beloved grandmother.
07/06/2013 by Lisa Mikitarian
A broken mug helps Tom Norvel remind himself of what is most important about life and ministry, that we are not through when we are damaged, but we must press on.
06/10/2006 by Tom Norvell
If you can breathe today, you've been given another day and another second chance at going God's will right!
04/16/2004 by Alan Smith
God offers us something better than a do-over, mulligan, and second chance; he offers us forgiveness and cleansing.
01/25/2004 by Patrick D. Odum