Articles Tagged 'Refreshment'
This is a simple meditation on the meaning of the Shepherd Psalm, Psalm 23.
02/01/2011 by Anonymous
Our love for the cool of the day after the hot day of work is a reminder of our need to be close to God and his desire to have us close.
10/22/2006 by Bill Sherrill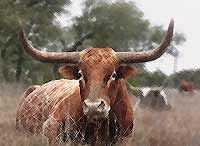 A trip to the cattle and the country rattles this city slicker loose from her busy ways enough to help her appreciate God in wonder.
02/18/2005 by Amy C. Baker
Only God can bring new life with refreshment through his holy spirit.
12/08/2004 by Bruce Wadd