Articles Tagged 'Max Lucado'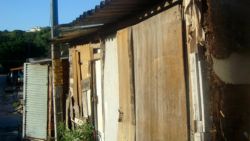 Max Lucado reminds us the real price tag for greed.
11/02/2017 by Max Lucado
Max Lucado reminds us that we can all find something to complain about even in the best of circumstances, but we can focus on the good and see the work God is doing in us!
07/17/2012 by Max Lucado
Jesus' tomb was simple and unadorned, yet the place everything changed for all of us.
02/22/2005 by Rubel Shelly