Articles Tagged 'Leprous'

Phil Ware reminds us that we want to not only share in the Lord's Supper, but we also want our table to be like Levi's table of grace and friendship.
05/17/2016 by Phil Ware
Phil Ware continues his series on Jesus touching a man with leprosy and focuses on how Jesus' touch and word of command make clean and redeem this man who was left alone to die, abandoned by everyone and everything in his world.
03/27/2016 by Phil Ware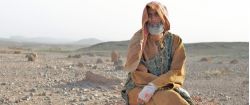 Phil Ware begins an 8-part series on discipleship and following Jesus in caring for the hurt people of the world.
03/01/2016 by Phil Ware