Articles Tagged 'Hopeforlife.org'
We all need a pardon from God, forgiveness for our sins. But He won't make us wait.
07/28/2011 by Tim Archer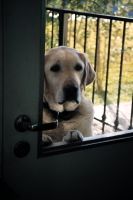 The only thing we really need to know about life after death is that Jesus will be there with us
04/14/2010 by Tim Archer
Arthur John Gossip's famous sermon helps us face grief: "You people," says Gossip, "in the sunshine may believe the faith, but we in the shadow must believe it. We have nothing else."
06/10/2009 by Tim Archer