Articles Tagged 'Good Bye'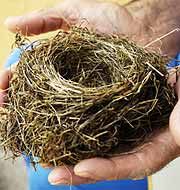 Alan Smith describes the empty nest syndrome from a humorous point of view, then goes to remind us that we are all in God's nest.
08/19/2007 by Alan Smith
Leah Adams remembers a friend who had gone to be with God and a song sung at her funeral that reminds us all the God longs to walk with us and talk with us and tell us we are his very own.
07/12/2007 by Leah Adams

Phil says good bye to Paul Lee who has been his partner at Heartlight for ten years.
02/26/2007 by Phil Ware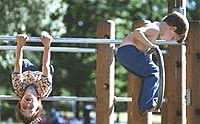 May God give us those special moments to tell people how special they are to us.
10/27/2004 by Kelly Breece