Articles Tagged 'Expensive'
Phil Ware and Demetrius Collins lead us into worship in song and the Word to experience, proclaim and rejoice in the majesty, goodness, and grace of our God who is powerful and present among us.
06/21/2020 by Demetrius Collins & Phil Ware
Phil Ware reminds us that God broke one of the most held rules of merchandising, you break it; you buy it, and in Jesus turned this principle upside down.
07/04/2018 by Phil Ware
Phil Ware continues his series on SpiritFire focusing on our bodies being the Temple of God in which God lives by His Holy Spirit.
01/14/2010 by Phil Ware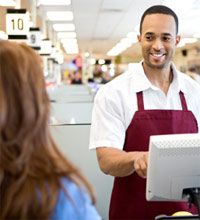 Katha Winther talks about free and not so free bags we all carry around.
02/21/2009 by Katha Winther
Rubel Shelly reminds us how important it is to do simple acts of kindness and not simply look for the splashy and big things to do to bless others.
07/03/2007 by Rubel Shelly