Articles Tagged 'Disagreements'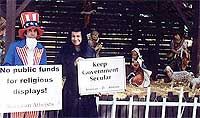 Christmas has unfortunately gotten so caught up in conflict that we lose sight of loving folks the way Jesus came to do.
12/24/2006 by Russ Lawson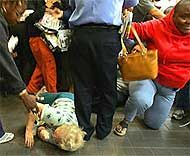 Family fights, shopping mall stampedes, world unrest and wars all will continue through the Christmas season, but we should not be surprised: Jesus came to save our fractured world.
12/18/2006 by Phil Ware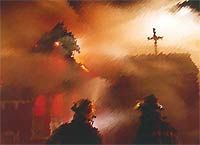 A fire burned down a church building but rebuilt a church.
05/12/2005 by Joe Bagby