Articles Tagged 'Childhood'
Paul Faulkner reminds us that because of Jesus, even difficult tasks are a blessing to do.
11/23/2007 by Paul Faulkner
A mother with a son who has a tumor talks about the challenges and changes she and her family have faced during his theraphy and the faithfulness of God.
07/20/2006 by Tammy Marcelain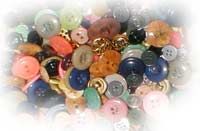 It's not the big stuff that we remember from our grandparents, but the small wonderful things that they did to touch our lives.
03/02/2005 by Michele Howe
We can record our children's memories when they are little and then they will have them when they are older.
03/10/2004 by Katha Winther