The Caring Touch 2007 Archives
Jim Clark talks about his confidence in God's presence being based on the Father's faithfulness and not on the way he feels.
06/14/2007 by Jim Clark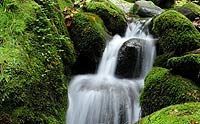 Trying to find time to be still and wait for God feels awfully impossible in our busy world today, so why not cry out to God in the struggles and noise you face today?
03/06/2007 by Rubel Shelly
For more 'The Caring Touch' articles visit the
archives
.
Article Categories
The Caring Touch Archives