---
All of this occurred to fulfill the Lord's message through his prophet:

"Look! The virgin will conceive a child!
She will give birth to a son,


and they will call him Immanuel,
which means 'God is with us.' "
(Matthew 1:23)
---
---
I hit snooze three times — not because I wanted to sleep in, but because I had set multiple alarms. My night was spotty at best, with a chunk of four hours in the dead of night spent awake because someone needed me. And this morning, I had to get my two oldest to their ride for their day at Bible School. I knew I must not oversleep, regardless of how choppy my night was.
I woke them and dropped them off in good time for their ride. I grabbed lettuce for the church fellowship meal in the early morning hush that laid heavily on the grocery store's sleepy first shift. I carefully figured out where the cheapest gas was on my route to fill our trusty but hungry minivan. I looked the other way as the numbers skyrocketed at the pump.
Complaining only makes the world heavier.
But I prayed. For better gas prices, the courage to repent as a nation, and God's continued provision over our family.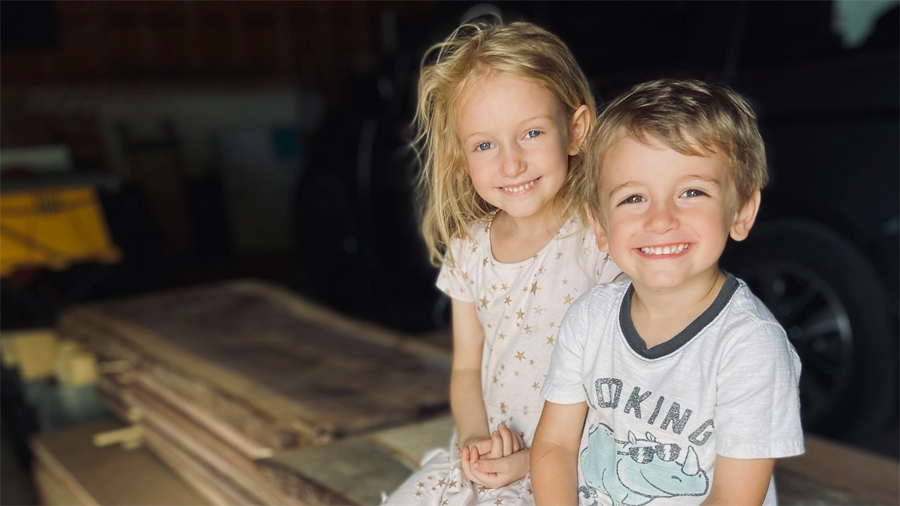 Courage, dear Lord, to face uncertain times with our hearts resting deeply in Your presence, knowing you are here with us.
I stopped at a yard sale on the way home and carefully perused the piles of oversized clothes and random holiday dishes. I left empty-handed.
Wisdom, dear Lord, to make wise choices for food, clothing, for school curriculum for our children.
Back home, the rest of my family was stirring. I ground coffee and poured the steaming water. Daniel and I sat on the porch, the little ones chattering a bit too loudly around us, squishing so close that I gasped and held my coffee aloft a couple of times. My little guy wanted me to pause my book to fold and refold him a paper airplane — and refold it a dozen times after he tossed it on unsuccessful flights.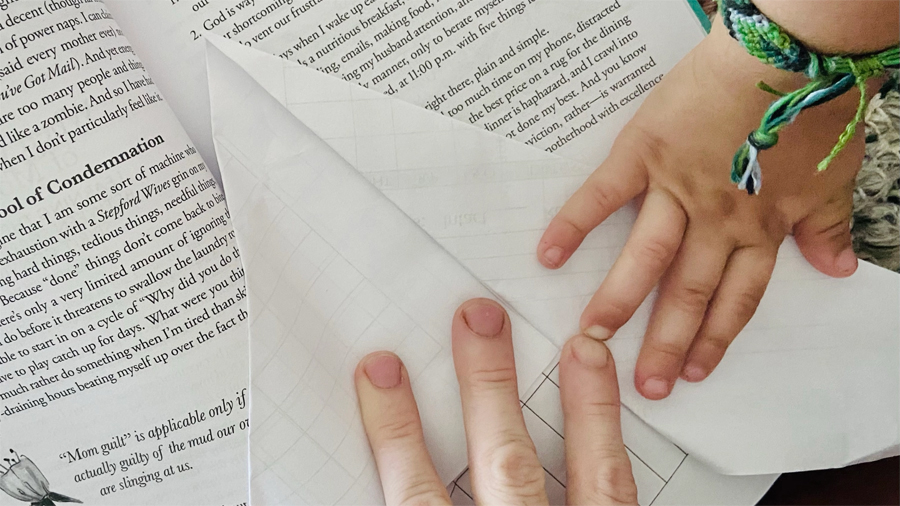 Patience, dear Lord, to respond with gentleness when my toddler reveals the selfishness of my heart.
Lord, teach us to embrace the pressure as a path toward Your fresh infilling.
Inside, the kitchen floor hides in shame as the crumbs tell the story of a busy yesterday and lots of little feet running through. The work never ends. The responsibilities only grow. And so do the opportunities for discovering God's grace and strength when we need it most.
Just like the stunning walnut slabs Daniel picked up yesterday for the tiny house, the grain is most stunning at a place of friction, where a new branch pressed against the way the wood wanted to go.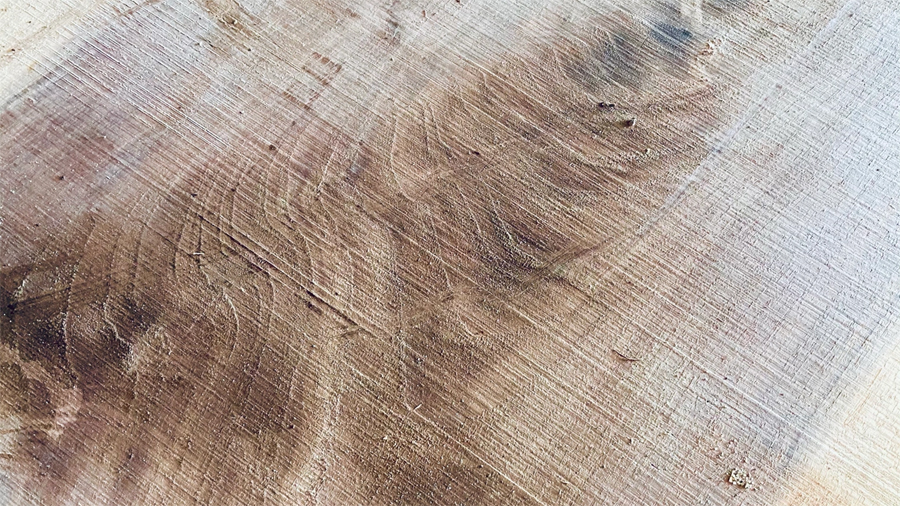 Pressure is where beauty is created. Tension is where music is made. Sweat happens when muscles are being built.
Lord, teach us to embrace the pressure as a path toward Your fresh infilling.
Children, chores, and never-ending responsibilities bring opportunities to turn our selfish hearts back to God. What better way to raise our children in the way of the Lord than by showing them exactly how it's done? One dirty kitchen floor and sticky slobbery toddler kids at a time.
Finding Him to be who He promised to be — Immanuel, God with us.
---