The wise teacher's words are as true as they are depressingly descriptive:
Remember your Creator in the days of your youth,
before the days of trouble come
and the years approach when you will say,
"I find no pleasure in them" —
before the sun and the light
and the moon and the stars grow dark,
and the clouds return after the rain;

when the keepers of the house tremble,
and the strong men stoop,
when the grinders cease because they are few,
and those looking through the windows grow dim;

when the doors to the street are closed
and the sound of grinding fades;

when people rise up at the sound of birds,
but all their songs grow faint;

when people are afraid of heights
and of dangers in the streets;

when the almond tree blossoms
and the grasshopper drags itself along
and desire no longer is stirred.

Then people go to their eternal home
and mourners go about the streets.

Remember him — before the silver cord is severed,
and the golden bowl is broken;

before the pitcher is shattered at the spring,
and the wheel broken at the well,
and the dust returns to the ground it came from,
and the spirit returns to God who gave it.
(Ecclesiastes 12:1—7).
As my octogenarian mother repeatedly reminds me with the wag of her finger, "Just remember! Getting old isn't for sissies!"
But where do we go to find aging heroes of faith?
The Bible does have a few — like Moses, Joshua and Caleb — yet even in Scripture, those extraordinary heroes who are old are hard to find. My heart breaks to read of so many great servants of God who blew it when they grew old. So as the wise teacher's "days of trouble come" to me, I'm hungry to find heroes who served God and grew better with age.
The apostle Paul did promise that while "outwardly we are wasting away, yet inwardly we are being renewed day by day." In this way, the tough and cross-molded apostle raised hopes that we could not just get older, but we could actually become better! Over the years, I've looked for modern heroes of faith who have done just that. However, biblical heroes who demonstrate this promise are harder to find. That's one reason why I am so thankful that in the stories of Jesus' birth we have the great heroes of Simeon and Anna (Luke 2:25-40).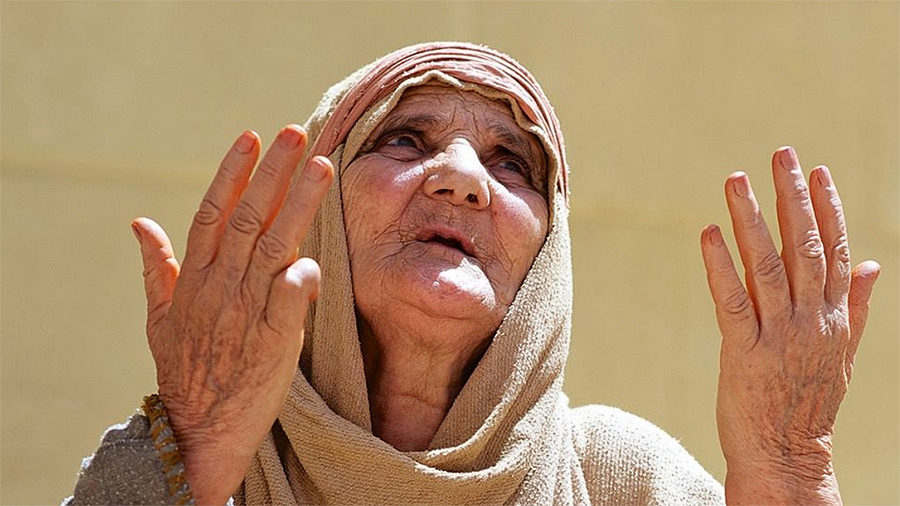 Simeon and Anna were old; really old (Luke 2:25-26, 36) They had lived devout and faithful lives before God. They were passionate for YAHWEH and the Almighty's promises to redeem his people. They didn't quit because of discouragement, and they never gave up on God's promises even though their hopes had not been realized for decades.
Because of their faith, they didn't become sour, dour, or cynical despite the harsh political realities and religious failings all around them. They continued to look forward to the day when God's promises would be answered. They dedicated themselves to living by the power of the Holy Spirit and pursuing God daily in prayer. Then, on a most unlikely and otherwise usual day, both had their dreams fulfilled and their hopes rewarded. They got to meet baby Jesus, God's promised Messiah. They were privileged to proclaim the dawning of God's salvation, the promised time of consolation for Israel and redemption of Jerusalem.
For me, five shared qualities in these two aging superheroes grab my attention and challenge me to step up my passion for the LORD. These shared qualities give me a road map for how I want to live my life as I go forward and live the will of God. Anna and Simeon:
Sustained a vibrant faith through prayer, fasting, and the power of the Holy Spirit even though they lived in very difficult times (Luke 2:25-27, 37).
Looked forward to the future God had promised for his people, not at the current political circumstances in which they found themselves (Luke 2:25, 38).

These shared qualities give me a road map for how I want to live my life as I go forward.

Assured the parents of Jesus that the future was bright because of their child even though their lives would be touched with pain (Luke 2:29-32, 35, 38).
Gave thanks for the promised future that God was unfolding before their eyes and in their time (Luke 2:29-32, 38).
Shared the good news about Jesus with all who would listen to them (Luke 2:28, 38).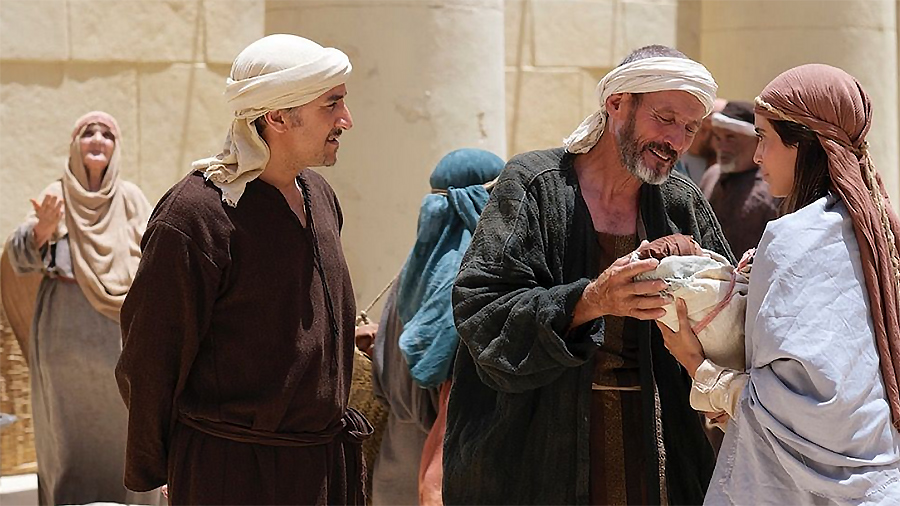 I don't know where you are in your journey through life. You may be young. If you are, you will be old one day or suffer an alternative that is not so great. You may be "middle-aged" and uncertain what to do with the last half of your life. You may be aging and worry about your value in a world culture that chases youth. However, I am convinced that these five qualities that we see in Anna and Simeon can add life to your years and value to any age.
Rather than chase the latest fad in age prevention or age denial, let's embrace the opportunities the Lord has placed before us at every age. As we do, let's consider these five spiritual practices as life-giving and age-defying moves we can make that help us truly get better and not just get older!
---
The title picture comes from AARP party for aging superheroes called, "Who are they now?"
Thanks for Free Bible Images and the Lumo Project for the use of images related to the life and ministry of Jesus.