May the Lord show mercy to the household of Onesiphorus, because he often refreshed me and was not ashamed of my chains. On the contrary, when he was in Rome, he searched hard for me until he found me. May the Lord grant that he will find mercy from the Lord on that day! You know very well in how many ways he helped me in Ephesus (2 Timothy 1:16 NIV).
At an earlier time, when the grizzled ol' apostle Paul was in prison and when everyone was abandoning him and the faith because they were afraid to be known as his friend, one person steps in and is faithful to him. This person is named Onesiphorus, a guy not normally mentioned in the list of the Bible's greatest heroes.
Onesiphorus makes the hard trip from Ephesus to Rome to serve Paul while the old apostle is in prison. He has to search long and hard until he finds Paul. Then, Onesiphorus visits Paul in prison, openly showing loyalty and relationship to this prisoner condemned to die for his faith. Pretty heroic in my book, and certainly powerfully important to the imprisoned apostle!
Onesiphorus is the story behind the big story in the last few years of the apostle's life! He is the wind beneath the great apostle's wings. He is the helper to get Paul past his heartache. Onesiphorus repeatedly goes to see Paul in prison and often refreshed Paul's spirit and restored joy to the soul of this well-traveled dying servant of God.
Onesiphorus' actions, along with Paul's blessing of him, remind us of something Jesus promised:
And if anyone gives even a cup of cold water to one of these little ones who is my disciple, truly I tell you, that person will certainly not lose their reward (Matthew 10:42 NIV).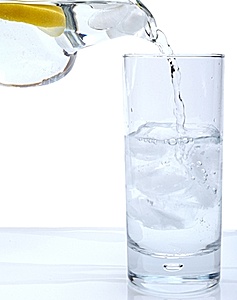 Onesiphorus is the cup of cool watered Paul needed! He refreshed Paul's spirit in Jesus' name! He helped the apostle hang on in a tough time when everyone else abandoned him. And because of Jesus' promise and Paul's blessing, we know how precious Onesiphorus is to God!
So often we look at our lives and don't think we've done anything of significance for the Kingdom. I spoke a few days ago with a precious servant of God who has done so many important things to bless others. Yet, this precious sister in Christ had tears in her eyes as she talked about not having done anything great for the Kingdom.
Look at Onesiphorus!
I know better. Those she has brought food to in times of bereavement or illness know better. The ladies she has influenced and taught know better. Her husband knows better. Most importantly, the Lord knows better and will make sure she knows better when He returns and brings her home.
But how do we help her — and maybe you — know how precious you are to God?
Look at Onesiphorus! See his quiet and determined faithfulness. Notice how precious he was to Paul. Now think of how you have done something similar — on the surface not so big or important, but for those whom you served, it was a cup of cold water given in Jesus' name that refreshed the spirit of someone who needed grace. Now rejoice in knowing that Jesus has seen this... appreciates this... will not forget this... and will reward this!
And when the opportunity presents itself, let's be like Onesiphorus again... faithfully serving and refreshing whether anyone notices or not, because we know that the Lord knows and has seen and is pleased and will reward!
Then your Father, who sees what is done in secret, will reward you (Matthew 6:4 NIV).