Twenty-five years ago I would go into the radio studio to record my daily two-minute radio piece called "Heartlight." My recording work would go along fine, but sooner or later, I would stumble over my words and make an ugly mistake. At that point, Jim would pause the proceedings while he edited out the bad spot from the reel-to-reel recording.
First, Jim would find the beginning of the bad spot. Then set his razor blade into a diagonal slot on the recorder. Then quickly cut the tape in two places, "Click-zip." Pause... "Click-zip." Then Jim would splice the tape back together and pause for a moment to let the glue dry. Then he would move the tape over the playback head so he could find the spot on the tape to continue, "Brrrp-rumble-brrp." Jim would then say to me, "OK you are good to go."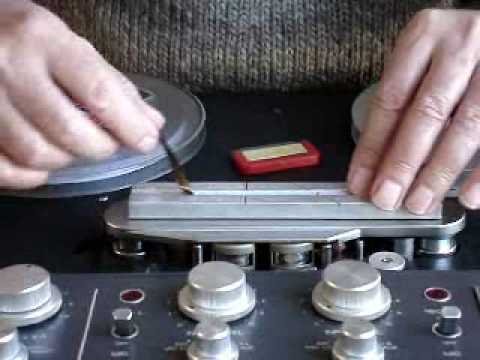 On a particularly bad day for me as I was trying to record 10 days' worth of recordings, I had a revelation. "Jim, I sure wish I could find someone to do for my life what you do for my recordings!" We laughed, made some sarcastic conversation, and both agreed. Life would go a lot more smoothly if we could edit out a bunch of the things we had said and done in the past.
Reel-to-reel recorders and splicing recording tape are now a lost art. The need to be edited is not! I hadn't thought of this long ago conversation in years until I was preparing my father-in-law's funeral. Mel was a great guy. I admired him. However, Mel would be the first to tell you he wasn't perfect. As I prepared the message for his funeral, a phrase came to me. "Mel's life was edited by grace." Our Father in heaven chooses to see Mel's life through the lens of grace!
By anyone's standards, Mel was a great guy. He left home and moved to Detroit after eighth grade to make money and send it home to help his family in the hills of central Tennessee. At seventeen Mel went to work for General Motors. He had worked for them for over thirty-five years before he retired. Mel enjoyed life, told jokes and funny stories, and was well liked. He served as a deacon and was asked several times to serve as an elder. He will be missed and loved by those of us he left behind. The most wonderful thing about Mel's life, however, was that he made a decision years ago to follow Jesus. He confessed Christ Jesus as Lord and was baptized to place his faith in Jesus' death, burial, and resurrection. From that moment on, his life was edited by grace.
The apostle Paul says it this way:
For it is by grace you have been saved, through faith — and this is not from yourselves, it is the gift of God — not by works, so that no one can boast. For we are God's handiwork, created in Christ Jesus to do good works, which God prepared in advance for us to do (Ephesians 2:8-10).
One of these days each of us is going to be the main attraction at a funeral.
Paul reminds us that we were saved from sin and death by grace (Ephesians 2:1-7). That is good news! Paul also reminds us that we were saved for God's purposes so that we could do the good things he had prepared for us to do (Philippians 2:13; Ephesians 2:10). Our lives were edited by grace — we were saved
from
a wasted life and saved
for
a life of beauty and purpose.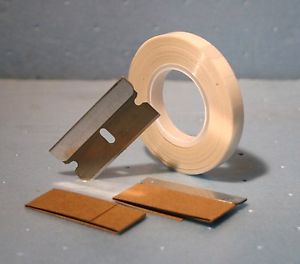 One of these days each of us is going to be the main attraction at a funeral. Hopefully, people will say nice things about us and maybe even shed a tear or two. Yet after all is said and done, the preacher is going to say a final "Amen!" Then someone is going to stick us in the ground and shovel dirt in our face while all our friends and family go back to the church building and eat chicken. What matters most at this moment is whether or not we've chosen to follow Jesus and have our lives edited by grace. Then all the good stuff said at our funeral isn't a distortion of reality or a stretching of the truth, but a celebration of our life and how it looked through the eyes of our gracious Father in heaven!
"Click-zip." Pause...
"Click-zip." Pause...
"Brrrp-rumble-brrp."
"OK you are good to go now... your life has been edited by grace!"