He had whined about going but church camp meant only six days away from home. I wondered if my 11-year-old son, Russell, our homebody child would make the full camp session. He left on a Sunday and my first phone call from Camp Director C. D. Davis came on Monday. My strapping son suffered homesickness. The director also phoned on Tuesday and Wednesday. Then Russell's letter from camp arrived on Thursday.
My usual happy-go-lucky son had addressed the envelope to "Daddy and Momma," scratched it out and then written, "Mr. and Mrs. Messecar." The scratched out words ripped through my heart and I sighed.
My mind wandered back to an article we'd read, "Convert Your Kid into a Happy Camper." We'd followed the guidelines. His best friend went with him. Every volunteer knew Russell — bus driver, nurse, cooks. They were his Sunday school teachers, youth minister, and his friends' parents.
The article suggested packing the child's favorite stuffed animal, but my five-foot-eight boy would be shaving soon. With heroic effort, I had resisted the urge to stuff his beloved Snoopy into his duffel bag.
I ripped open the camp letter. Our mannish son, who dwarfed kids his age, had written:
Dear Mommy,
Oh dear! He never called me mommy.
I soon discovered he had written the sad missive on his first night at camp, instead of playing softball. What? At home, this kid slept with his mitt (and Snoopy). Baseball posters lined his walls. He was already hitting balls out of the little league park. My worry galloped for this man-child.
His letter continued in lament fashion with a few watery stains on the paper. "I wish I hadn't come to camp. I want to see you. I wish I was dead." To his credit, he later made the High School drama team.
The same day the letter arrived, camp director Mr. Davis phoned again. He told me he was an early riser, liked to get up ahead of the kids to have a little quiet time. He emphasized that he was always the first person awake at camp — until that summer. Each morning when the director opened his door and walked onto his porch, there sat my baby — waiting, loitering, and asking to go home. The director said a camp mother was leaving early that afternoon and Russell could ride home with her.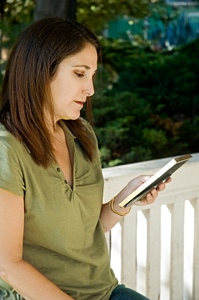 Most kids like swimming, crafts, devotional time, marshmallows, badminton, and being with friends. Our son liked those things, too, but he loved home. When his dad and I discussed whether we should make-him-stay or let-him-come-home, my husband said, "He must love our home and family very much." Dad's final words, "If he's homesick, let him come home."
Russell's camp adventure reminds me of those with opposite plans. Those who can't wait to leave the protective restrictions of home and take supposed greener-pasture-romps. Those who ignore the privilege of living in households directed by our Father of grace:
But you, Lord, are a compassionate and gracious God, slow to anger, abounding in love and faithfulness (Psalm 86:15).
That's when home made a heart call.
Jesus told a story about a son who craved an early inheritance to finance a move from the constraints of home. Once gone, the son put his life into overdrive on a narrow road to destruction. Later, he discovered himself face down in fake turf — without nourishment for soul or body. At his lowest, the stomach growling hungry-prodigal bellied up to a slimy trough yearning for pig slop.
That's when home made a heart call.
When God's light shined into the errant son's pit of darkness, he remembered the home of his youth. He remembered compassion. He remembered blessings. He remembered his father's love.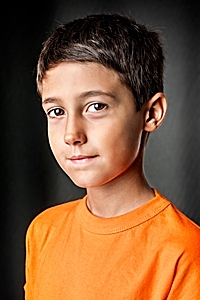 In our home entry hall, a decal reads, "Life takes you to unexpected places. Love brings you home." The words express truths, lived repeatedly whether by little boy campers or prodigals. Our God makes house calls on hearts, and when he does, he overrides evil and declares:
The Lord, the Lord, the compassionate and gracious God, slow to anger, abounding in love and faithfulness, maintaining love to thousands, and forgiving wickedness, rebellion and sin (Exodus 34:6-7).
Prodigals more likely find their way home when loving dads plead with their Father, "Make a heart call. Make him homesick. Let him come home."
Lord God,
Grant repentance, and turn the wanderer home to you. In the name of your Son Jesus who remained faithful to the end. Amen.