I was raised in a home that loved Jesus, church, family and basketball. My dad was a University of Kentucky fan and if the Cats were playing, the whole family watched — thus the graphic at the top of the article celebrating the "Battle for Kentucky" tonight in this year's "Sweet Sixteen." When I grew up I married a "Yankee" who thought basketball was a sissy sport, I made him promise not to say that to my dad.
Over the years, my husband realized that he was wrong. Now he loves basketball as much as I do. The years passed and we were blessed with four boys and a daughter. Three of our five children played basketball. We went to little league games, middle school games, high school games, and a zillion tournaments. My back ached from spending so much time on bleachers. At one point in my life, I would lay down at night to go to sleep and I could hear basketballs bouncing and tennis shoes squeaking!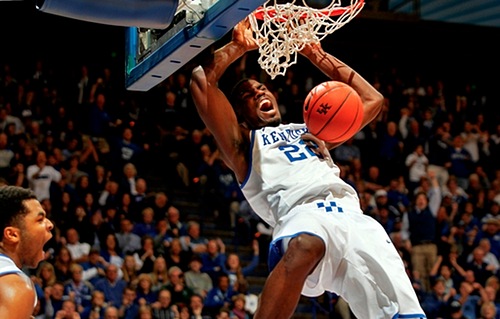 Even though I have never played basketball myself (they didn't have a girl's team when I was in high school) I have been around the sport so much that I often think in basketball terminology. The other day I was talking to my friend about something and I said something about being in the fourth quarter of life — they still play basketball in quarters in middle school, high school, and pros while colleges play in halves.
She looked at me strangely. "What do you mean?" she asked.
"Well, we are into our 50s. Assuming we live about as long as our parents... I think it's safe to say this is the fourth quarter of life."
Ready or not, this life — your life and my life — will end.
She thought about it a minute, "We might get an over-time," she said with a grin.
We might, but regardless of how long we live, eventually we reach the fourth quarter. Then it's not long before "game over" — the buzzer sounds and everyone goes home.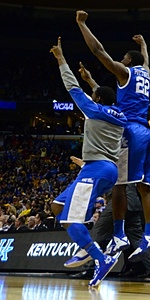 When I was younger, I was too busy living life to think much about the fourth quarter! Now that I'm older, I realize that one of the reasons I didn't want to think about it was I knew I wasn't ready for the final buzzer. I wasn't ready to face the coach and give my answer for how I had played the game.
Ready or not, this life — your life and my life — will end. Ready or not, we will all answer to God for the life we have lived.
No matter how old or young we are, let's live with commitment so that when the final buzzer sounds, or when the coach takes us out of the game, we are ready to face our final score with confidence!
---
The apostle Paul loved athletic metaphors, too. Notice what he says about finishing with confidence:
I have fought the good fight, I have finished the race, and I have remained faithful. And now the prize awaits me — the crown of righteousness, which the Lord, the righteous Judge, will give me on the day of his return. And the prize is not just for me but for all who eagerly look forward to his appearing (2 Timothy 4:6-8 NIV).