A very bad wind came on the lake. The waves were coming over the sides and into the boat. The boat was almost full of water.
— Mark 4:37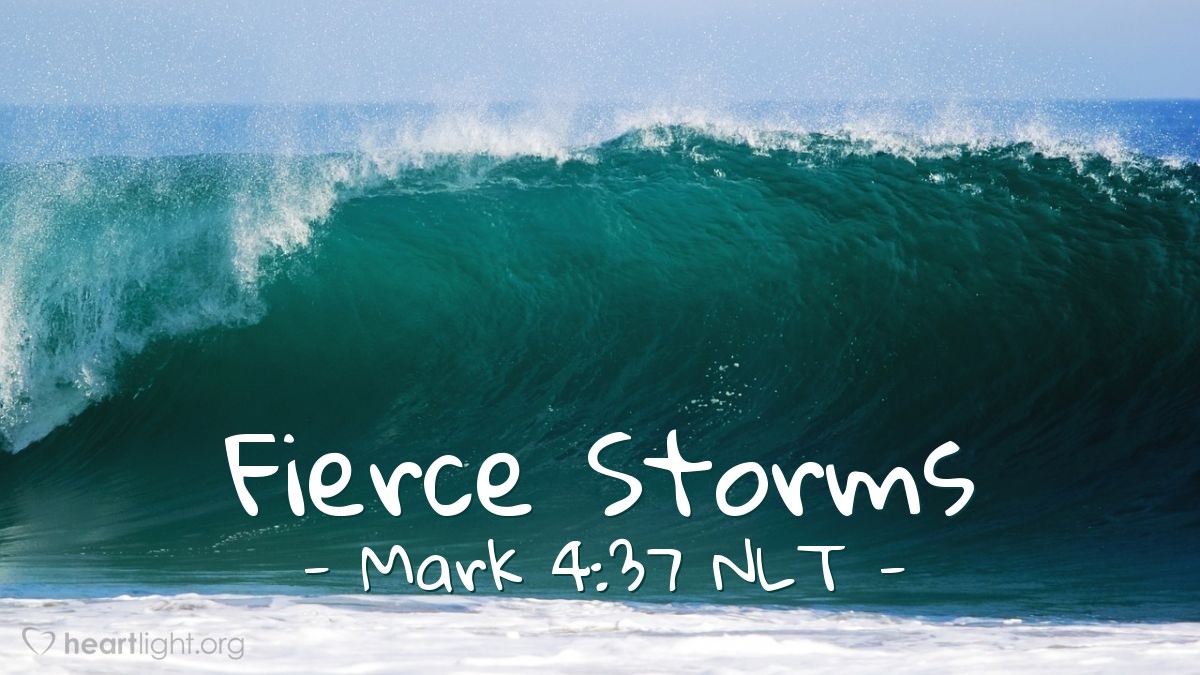 Key Thought
Storms are a part of life—even for Christians. In fact, storms are a part of life, ESPECIALLY for Christians. While some peddle a "gospel" that proclaims only wealth, blessing, and happiness, we need to remember that Jesus is our hero and example. We are his presence in this world. We know what the world did to him. He warns that if the world would do this to him, imagine what it will do to us. So while we are blessed and our Kingdom is sure, we need to realize that fierce storms will come. The key is to make sure we're with Jesus every step of the way!
Today's Prayer
Father in heaven, give me faith and strength to stand in the hours of my trial. In addition, dear Father, please be with my brothers and sisters in Christ the world over who are facing fierce and violent storms because of their faith. In Jesus' name. Amen.
Today's Verses in Context
That day, at evening, Jesus said to his followers, "Come with me across the lake." Jesus and the followers left the people there. They went in the same boat that Jesus was already sitting in. There were also other boats with them. A very bad wind came on the lake. The waves were coming over the sides and into the boat. The boat was almost full of water. Jesus was inside the boat, sleeping with his head on a pillow. The followers went to him and woke him. They said, "Teacher, do you care about us? We will drown!" Jesus stood up and commanded the wind and the waves to stop. Jesus said, "Quiet! Be still!" Then the wind stopped and the lake became calm. Jesus said to his followers, "Why are you afraid? You still have no faith?" The followers were very afraid and asked each other, "What kind of man is this? Even the wind and the water obey him!"
Mark 4:35-41
Related Scripture Readings
All people will hate you because you follow me. But the person that continues strong until the end will be saved.
Mark 13:13
People will do all this to you because of me. They don't know the One who sent me.
John 15:21
God's power protects you through your faith, and it keeps you safe until your salvation comes. That salvation is ready to be given to you at the end of time. This makes you very happy. But now for a short time different kinds of troubles may make you sad. Why do these troubles happen? To prove that your faith is pure (true). This purity of faith is worth more than gold. Gold can be proved to be pure by fire, but gold will ruin. The purity of your faith will bring you praise and glory and honor when Jesus Christ appears (comes).
1 Peter 1:5-7