---
"Here is a boy with five small barley loaves and two small fish, but how far will they go among so many?"
(John 6:9)
---
I remember the day that email entered the world. My computer illiteracy was so severe. I guess you could say I was overwhelmed. You know the paralyzing, deer-in-the-headlights fear that surfaces when the information is too much to learn, the change is too great to make, the grief is too deep to survive, or the crowd is too numerous to feed.
John tells us:
Jesus took the loaves and gave thanks, and distributed to those who were seated as much as they wanted. He did the same with the fish (John 6:11).
Before you count your money, bread, or fish, and before you count yourself out, turn and look at the one standing next to you.
Count first on Christ. He can help you do the impossible. You simply need to give him what you have and watch him work.
Now to him who is able to do immeasurably more than all we ask or imagine, according to his power that is at work within us, to him be glory in the church and in Christ Jesus throughout all generations, for ever and ever! Amen.
(Ephesians 3:20-21).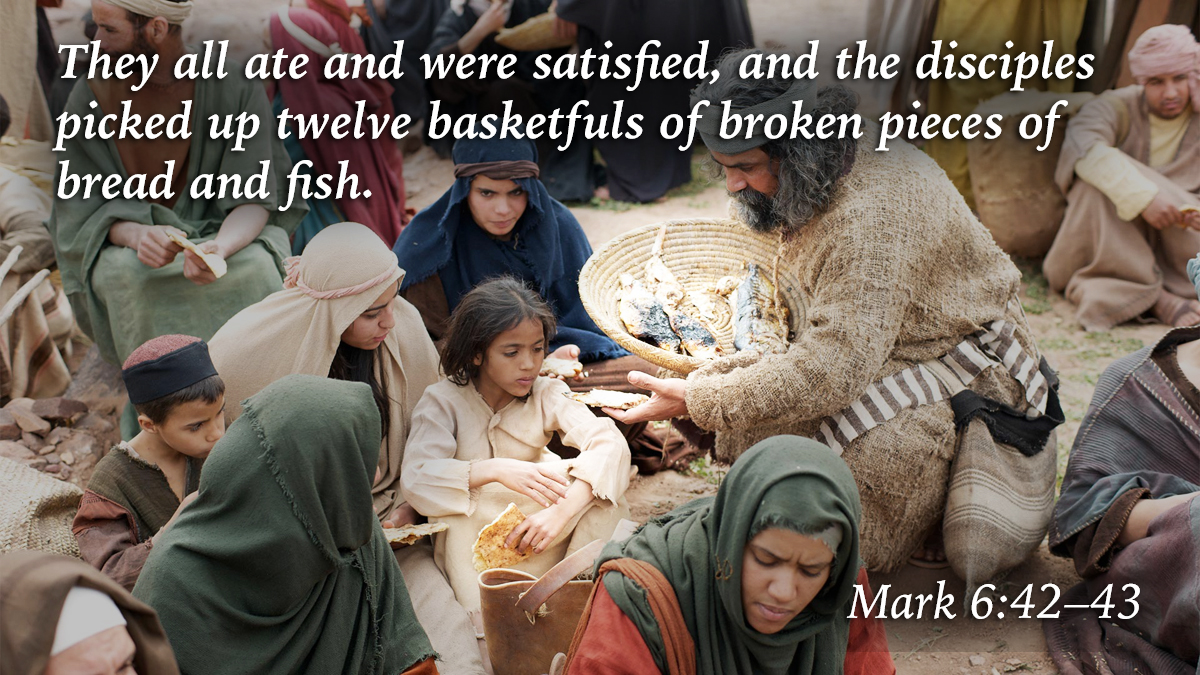 ---
---
| | |
| --- | --- |
| | Read more from Max's book |
---
Special thanks for Free Bible Images and The Lumo Project for the use of the images in this post.
---
---