---
This week's ToGather.church for Sunday, November 22, is ready for you to use a home worship guide for yourself, family, small group, or house church gathering. (Find out more about ToGather.church.)
This weekend's ToGather.church can be found here:
God has created each of us as his masterpiece (Ephesians 2:10 NLT) and put his SIGnature on each of us by giving and developing our own unique set of Strengths, Interests, and Gifts. The question is not our uniqueness or giftedness, but whether we will use who we are and what God has made us for his glory and for blessing others.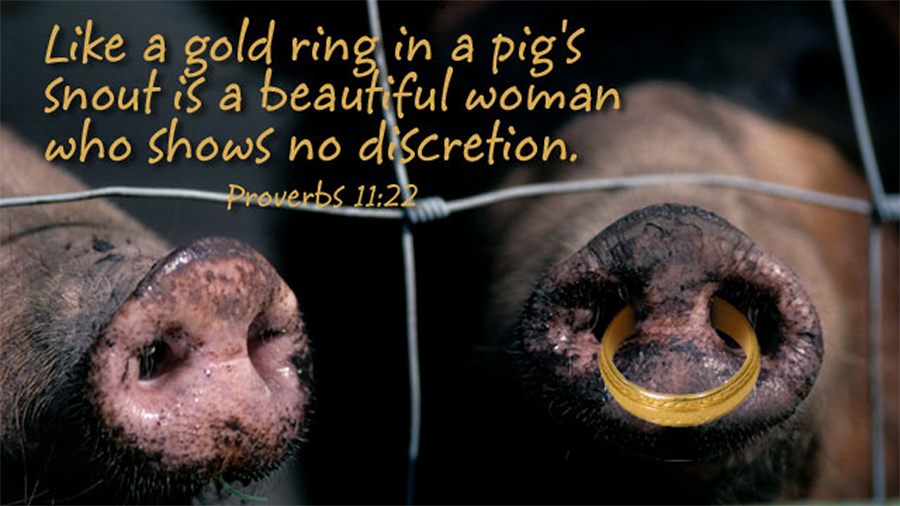 Our Verse of the Day is jarring. It doesn't seem to be flattering or relevant until we dig a little deeper. This passage fits the overall teaching of Scripture about using our strengths, interests, and gifts for others' good and to honor God. Our verse, in all of its ugly reality, is Proverbs 11:22:
Like a gold ring in a pig's snout is a beautiful woman who shows no discretion.
You will want join us for ToGather.church this week and see how I apply this passage to each of us and also worship in song, Communion, and blessing! Let's remember this truth:
For we are God's masterpiece. He has created us anew in Christ Jesus, so we can do the good things he planned for us long ago (Ephesians 2:10 NLT).
The gifts we have are God's work. What we do with those gifts is our stewardship of his grace!
God has given each of you a gift from his great variety of spiritual gifts. Use them well to serve one another. Do you have the gift of speaking? Then speak as though God himself were speaking through you. Do you have the gift of helping others? Do it with all the strength and energy that God supplies. Then everything you do will bring glory to God through Jesus Christ. All glory and power to him forever and ever! Amen. (1 Peter 4:10-11 NLT)
We invite all who worship Christ Jesus as Lord and Savior to join us in our worship with believers from all around the world in this week's ToGather.church.

The gifts we have are God's work. What we do with those gifts is our stewardship of his grace!

Let's commit to bless others and glorify God with all the gifts, talents, strengths, abilities, and blessings that we have received!
---
---
Special thanks for the use of images related to Jesus' ministry from The Lumo Project and Free Bible Images.
---
---