---
This week's Verse of the Day Sunday focus, ToGather.church, is ready and you're invited to join us:
We focus upon Jesus' Golden Rule as our key principle for treating others in whatever situation we find ourselves.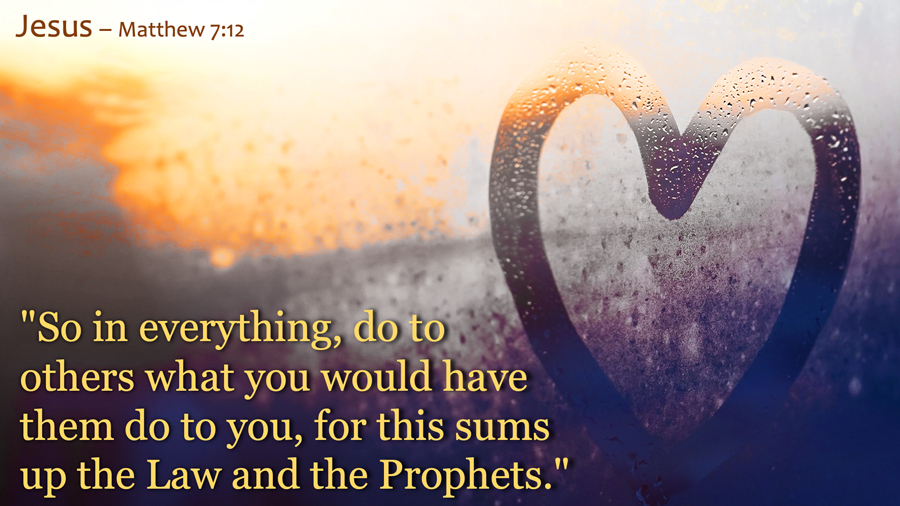 Demetrius has five songs to emphasize our theme and help us call each other to Jesus' will for us. Doug Peters invites us to the Lord's Table to meet Jesus and be reminded that the Lord is with us in seasons of disappointment. Phil Ware has a helpful message on how we are to know to deal with people in our relationships. We finish with a closing blessing from Lisa Ware that shows the worship in heaven from every people, tribe, language, and nation gathered around Jesus and worshiping him before the throne of God.
---
---
We are happy to offer this invitation to all who worship on Sunday in the Eastern Hemisphere and all who keep Sabbath and then celebrate Sunday beginning at 6:00 p.m. on modern Saturday evening. May God bless us all as we serve and share the grace of the Lord Jesus, our Savior, and Messiah, honoring God with people from many nations (cf. Revelation 7:9-12).
Now, let's go live Jesus' Golden Rule in our relationships with other people!
You're invited to join us, now!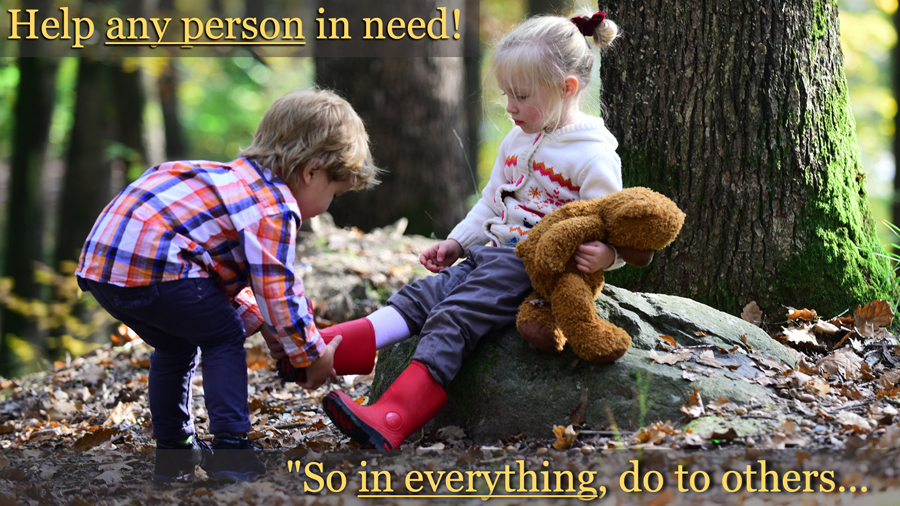 ---
---
Special thanks for the use of images related to Jesus' ministry from The Lumo Project and Free Bible Images for use in this post.
---
---