What, then, shall we say in response to these things? If God is for us,v who can be against us? He who did not spare his own Son but gave him up for us all — how will he not also, along with him, graciously give us all things? ... Who shall separate us from the love of Christ? Shall trouble or hardship or persecution or famine or nakedness or danger or sword?

...

I am convinced that neither death nor life, neither angels nor demons, neither the present nor the future, nor any powers, neither height nor depth, nor anything else in all creation, will be able to separate us from the love of God that is in Christ Jesus our Lord (Romans 8:31-32, 35, 38-39).
Back in 2002, when Bruce Springsteen released his post-9/11 record "The Rising," he did an interview in his living room in New Jersey with John Pareles, the longtime music critic for "The New York Times." Talking about his music in general, and the album in particular, he said something for the first time that he's said in many places since. It's just a short sentence, but it's stuck with me since I first heard him say it.
He's describing the way he writes music, and particularly how he wrote after September 11th. He talks about the feeling that he has to write about "real horrors" that are part of people's lives, but also the hope that people find in friendships, family, work, and day-to-day life.
And then the line about his songs that's stuck with me: "The verses are the blues, the chorus is the gospel."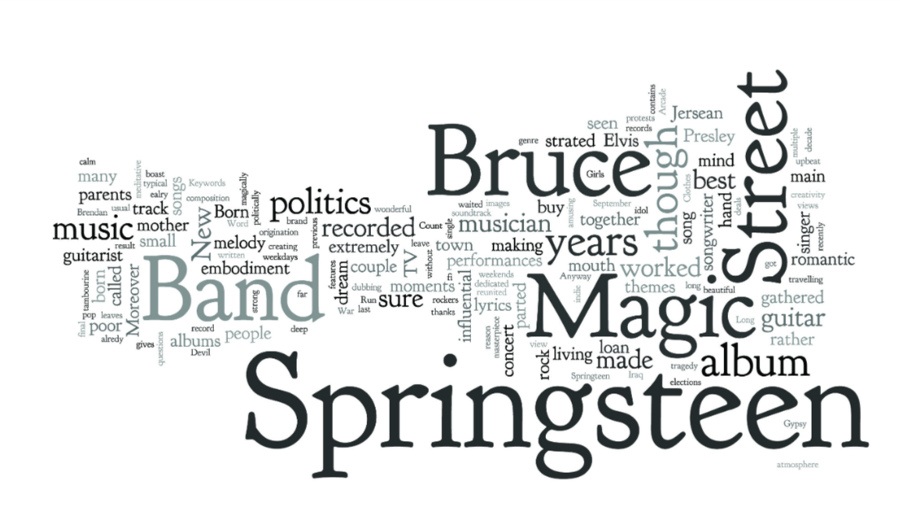 You know people whose verses are full of the blues, don't you? More than their share. Some of us meet them every week in our food pantry, hearing updates on lives characterized by struggle, health problems, age, addiction, insecurity, and fear. Some are strangers here — immigrants bewildered by the system they have to navigate to enjoy what I take for granted because of the undeserved blessings of my birth. Some need help with food because of the cost of medications that sustain their lives — lives they wonder if there's much reason to continue.
Some of us meet folks singing blues-filled verses in the nursing homes we visit each week. When we visit, we sing, pray, and speak words of comfort and hope from Scripture. We try to sing the chorus of the gospel to people whose spirits are imprisoned in failing bodies, who have no one to care for them, whose only visit each week are from those of us willing to sacrifice a Sunday afternoon to listen to them, smile at them, laugh with them.
We hear colleagues at work or school singing the blues as they find themselves alienated from families, mourning lost marriages, trying to navigate financial setbacks, seeking to cope with health issues, and working their way through grief and loss. Closer to home, our hearts break, hearing our kids or our parents sing the blues. We hear the blues as they are sung by our neighbors, or from high school or college friends on our social media feeds. People singing the blues dominate the headlines, even when sung in unfamiliar languages by people we don't know.
We know the blues when we hear them. That's because we know the blues ourselves. Job in the Bible, the ultimate bluesman, once pointed out, "Mortals, born of woman, are of few days and full of trouble" (Job 14:1). He may have been depressed when he came up with that, and there is much more to life than the trouble he bemoans. However, he wasn't wrong, was he? We can identify with that verse of the blues. Even when we "have it good," when life is going well, we know that the blues are lurking. Maybe not in this verse, but quite possibly in the next one. Or the one after that.
When the verses of your life are the blues, there are a few ways you can decide to go about your life. One is to whistle a happy tune anyway, plastering on a fake smile and singing the chorus, "Don't Worry, Be Happy" as you "Keep on the Sunny Side" while everything around you is "Hurt." Sometimes that's our impulse in our churches — that we shouldn't feel pain, disappointment, anger, or fear. That somehow to acknowledge the darkness is to turn away from the light. That's a mistake. "The light shines in the darkness..." John's Gospel says.
The darkness is real, but it doesn't snuff out the light. That's the other mistake: to believe that the blues are all there is. "The light shines in the darkness, but the darkness has not overcome it" (John 1:5). The darkness is real, but the light's still shining. The verses of our life are the blues. Sometimes, at the very least, we have loss and grief and pain and disappointment. It's easy to sing about that in a never-ending loop. But, we mustn't forget that there's a chorus, and our chorus is the gospel.
While I was writing this, I got a call that my great-aunt, Mozelle Payne, had died. She was my maternal grandmother's last living sister, 98 years old. I always called her Aunt Mozie. I guess I was a teenager before it dawned on me that she was actually my great-aunt. Aunt Mozie had a long life, but it wasn't always easy. The verses of her life had their share of the blues about them. Her children, her lifelong health problems, were some of her verses of the blues. She had her hard struggles, yet I never saw Aunt Mozie that she didn't smile and give me a hug . She wasn't afraid to acknowledge the hardships and grief in her life, but she faced all of it with hope, courage, and joy.
We know the blues when we hear them. That's because we know the blues ourselves.
She knew the chorus, and that made the difference.
Singing the chorus will make the difference for you and me, too. It seems like our world is about getting rid of the blues. If we elect the right party, "cancel" the right people, call out enough injustice, then we won't have to sing the blues anymore. Or, eating right, exercising, and taking the right vitamins, essential oils, and antioxidants keeps us from singing the blues. Or maybe we just need to be more tolerant. Or maybe we just need to watch our children more closely or quit watching them so closely. Maybe we just need to arm ourselves or get rid of all the guns. There's got to be a solution to our blues verses, doesn't there?
No. The blues are real, but the chorus is the gospel. It's the counterpoint to the blues in the verses of our lives. It draws our eyes and hearts upward to the hope that God has given us in Jesus. The blues are part of our lives. The answer is neither to ignore them nor to wallow in them. The answer is periodically, even regularly, to sing the chorus.
That's the chorus we found in Romans 8 — or at least one version of it, anyway. There are many variations on it in the Bible and the life of the church. That version of the chorus that Paul sang in Romans 8, however, is pretty compelling. It reminds us not to sing the blues without singing the gospel. Hardship, trouble, grief, shame, violence, disease, death — all of that is real and they are the verses. But those can't separate us from Christ's love, from God's love as experienced through Jesus, and that is our chorus. The blues are real, but so is God's love.
So let's sing the blues when we need to do so. Let's also care enough about each other to sing those blues verses together. Then, let's sing the chorus of the gospel even louder. May the tears of our joy mingle with and finally wash away the tears of our sorrow as we anticipate the day we all sing the chorus together.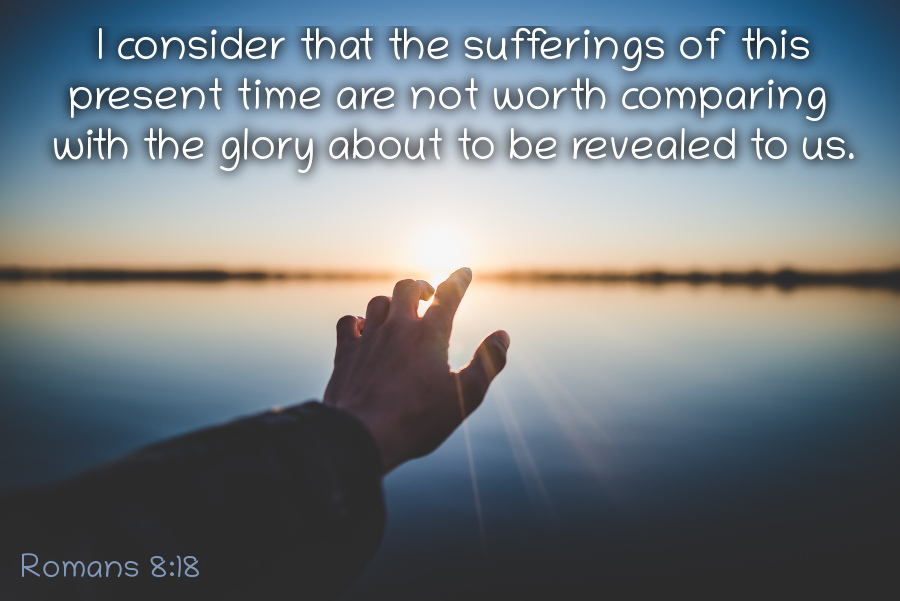 Our chorus is the gospel!