Have you noticed that the Christmas season can sometimes be more like "let's get ready to rumble" than "O holy night"?
The midnight releases of video components, electronic devices, toys, movies, books, and specialty gifts incite rowdy stampedes of greedy shoppers. Grown adults trample each other and get into fistfights over places in line or about disagreements about who got to a toy first. Many Black Friday and Cyber Monday sales events have been shoved earlier in the schedule so that they begin before Thanksgiving.
On top of the holiday gift-buying frenzy, many of us also enter into a twilight zone of family baggage that gets unwrapped with the Christmas presents. Innocent statements are misinterpreted with the result of hurt feelings. Stiletto-sharp innuendos carve up folks who are supposed to love one another. Fusses break out because someone corrects or disciplines someone else's child. Nerves fray. Tempers flare. Joy gets lost in the tumult.
Even the pilgrimages back to Bethlehem to celebrate the birth of Christ are complicated by the ongoing war between Jews, Muslims, and Christians in the very place where Jesus was born. These tensions threaten world peace in the land where the Prince of Peace lived, died, and rose again.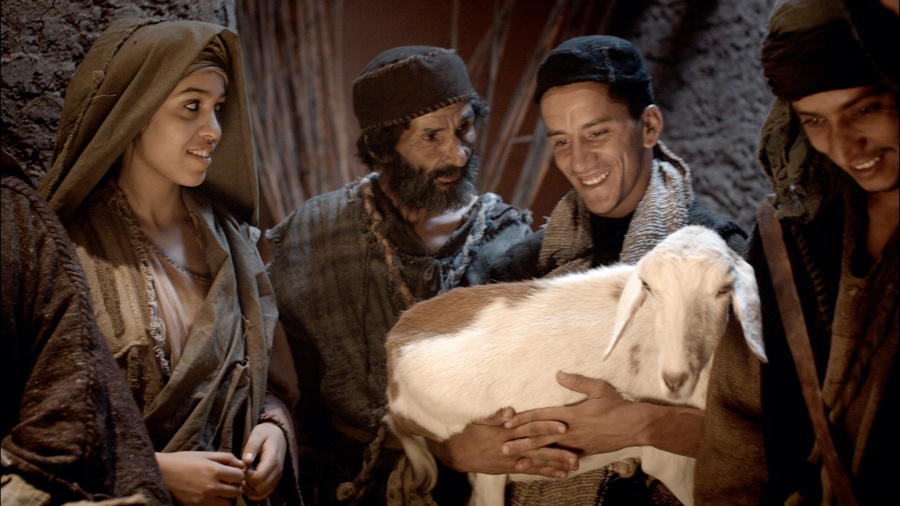 While much in the Bible's account of Jesus' birth is both precious and touching, the birth stories are not all sweetness and light. One of the most horrific stories in the New Testament is known as the "Slaughter of the Innocents." Jesus' apostle Levi, the tax collector, recorded it this way:
Herod was furious when he learned that the wise men had outwitted him. He sent soldiers to kill all the boys in and around Bethlehem who were two years old and under, because the wise men had told him the star first appeared to them about two years earlier. Herod's brutal action fulfilled the prophecy of Jeremiah:

A cry of anguish is heard in Ramah — weeping and mourning unrestrained. Rachel weeps for her children, refusing to be comforted—for they are dead.

(Matthew 2:16-18 NLT)
What are we to make of this disconcerting story of genocide tied to the birth of the Christ child?
We live in a free-for-all world where sin and rebellion have marred every level of relationships and society. Jesus' coming is tied to the real world in which we live. God didn't prepare a pristine time where his Son could be protected and coddled. Jesus came to a world we recognize as our own to redeem us from the messes we have brought on ourselves.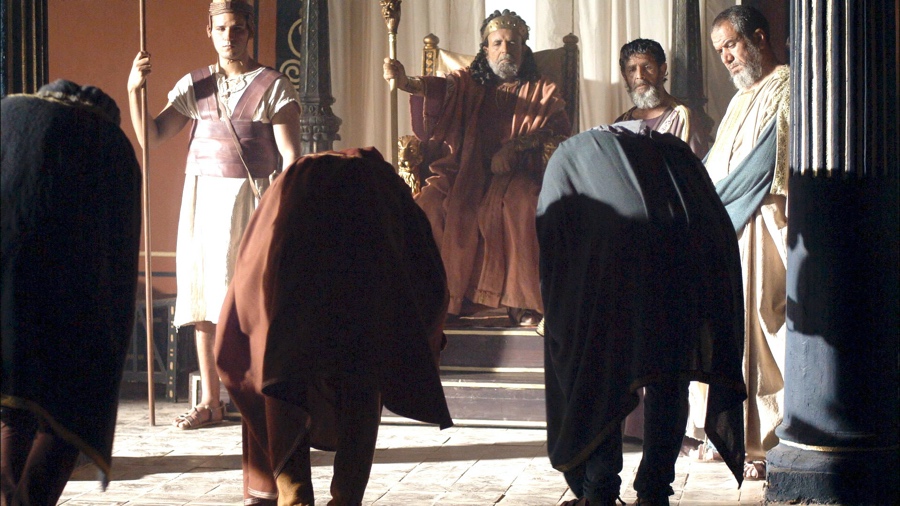 Jesus was born into a vicious world of hate, war, struggle, and jealously. These fruits of hell would be ever-present for each step he took on our little blue planet that he created. God used an angelic vision to warn Joseph to escape with Mary and baby Jesus to Egypt to prevent his slaughter. From the first moments of Jesus' arrival, even while shepherds heard the angelic choir singing "gloria in excelsis deo," Satan played a darker and more malevolent tune. The rumblings of Herod's jealous and paranoid bile echoed across the world of Jesus. The Son of God needed divine intervention to rescue him from death.
When things seem bleak or difficult or fractured in our world, we must remember the joy and the horror in the world Jesus entered. The joyous yet harsh world our Savior entered reminds us why Jesus came. We thrill to hear the sweet sounds of angels, notice the excited presence of shepherds, and wonder about the mysterious journey of the magi. At the same time, Herod's blatant abuse of power propelled by his paranoid genocidal rage sickens us.
Both extremes that greeted the Son of God at his birth — joy and revulsion — remind us that Jesus came to save our broken world. He didn't accomplish salvation from afar, antiseptically locked away from it all. No, God came close to us in Jesus who came in person to be born in a manger, to be welcomed by shepherds, and wise men from the east before having to escape to Egypt. Jesus' family would later return home to Nazareth, where he would grow into a man. After making disciples for three years as Jesus taught and healed, was rejected, crucified, and buried. After conquering death and leaving behind an empty tomb, he showed himself alive before ascending back to the Father to pour out the Holy Spirit on those who followed him.
The birth stories of Jesus are not all sweetness and light.
The incarnation of God in Jesus Christ — the birth of the Son of God and our Savior — occurred in a world like the one that we know. Jesus came to a world like we know so that we can be assured that he cares, redeems, and empowers us. In Jesus, God's grace overcame hate as he pioneered a path for us to follow him and find salvation.
Therefore, since we are surrounded by such a huge crowd of witnesses to the life of faith, let us strip off every weight that slows us down, especially the sin that so easily trips us up. And let us run with endurance the race God has set before us. We do this by keeping our eyes on Jesus, the champion who initiates and perfects our faith. Because of the joy awaiting him, he endured the cross, disregarding its shame. Now he is seated in the place of honor beside God's throne. Think of all the hostility he endured from sinful people; then you won't become weary and give up (Hebrews 12:1-3).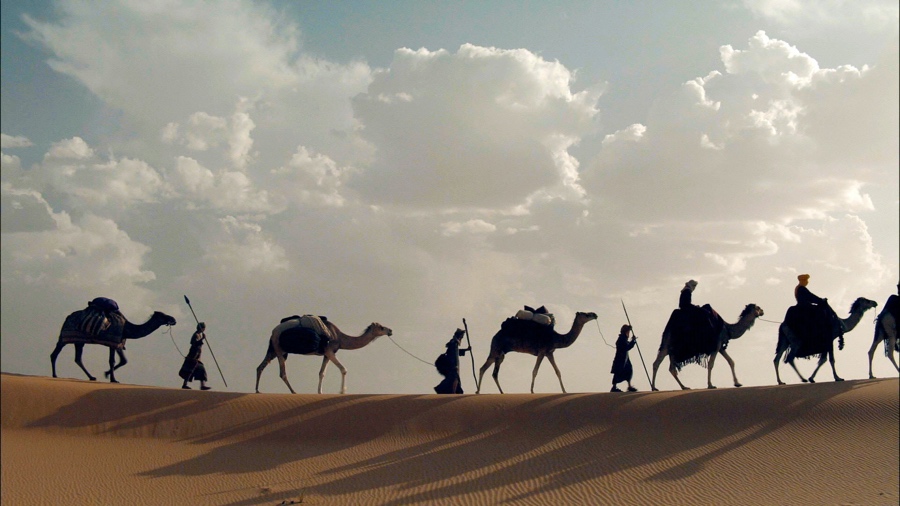 ---
---
Special thanks for the use of images related to Jesus' ministry from The Lumo Project and Free Bible Images for use on this week's post.
---
---