Beyond the sacred page
I seek Thee, Lord;
My spirit pants for Thee,
O Living Word!
[SONG]
In the version of this song I sang as a kid, the editor changed one word. "Beyond" was changed to "Within"! The editor thought it was unscriptural to seek knowing Jesus outside the Bible. Inside us, however, we yearn to know Jesus. We want what the original lyrics spoke as truth! Everything in us longs to know Jesus. This doesn't mean knowing more about Jesus. As important as it is to know about Jesus from the holy scriptures, we want to know Jesus, to truly experience his presence, in our daily lives.
Some of the favorite older hymns talk about the preciousness of this relationship we are meant to have with Jesus. Few hymns are more beloved than Charles Miles' song, "In the Garden." In the chorus of this song, we sing about tenderly knowing Jesus "Beyond the sacred page":
And He walks with me, and He talks with me,
And He tells me I am His own;
And the joy we share as we tarry there,
None other has ever known.
Few words speak more eloquently to our desire to know Jesus than the words of the apostle Paul:
What is more, I consider everything a loss because of the surpassing worth of knowing Christ Jesus my Lord, for whose sake I have lost all things. I consider them garbage, that I may gain Christ and be found in him, not having a righteousness of my own that comes from the law, but that which is through faith in Christ — the righteousness that comes from God on the basis of faith. I want to know Christ — yes, to know the power of his resurrection and participation in his sufferings, becoming like him in his death, and so, somehow, attaining to the resurrection from the dead (Philippians 3:8-11).
But, how? How can we experience this presence of Jesus in our lives? How can Jesus feel as real to us as we hear he is in the promises of scripture (Romans 8:32-39)? Or, is this just delusional talk from people who want what folks had a long time ago and have fooled themselves into thinking they can have now?
The gospel of Matthew helps us answer this important question. Matthew's Jewish name was Levi, a good Jewish name. Levi is a name that elicits respect because of its ties to the priests of Israel, called Levites. Matthew, before his fall from respectability, had been a descendant of the priestly line in Israel. That's why his Jewish name was Levi. Somewhere along the way, however, he became a tax collector. He bought the right to tax his fellow Jews and keep whatever extra he collected for himself. Jewish tax collectors were considered traitors by their fellow countrymen. They were in collusion with the Roman tyrants who ruled over Israel in the time of Jesus. Levi had fallen so far from his Jewish roots when he became a tax collector that he became better known by his non-Jewish name, Matthew.
This made Matthew an outsider, a loathed tax collector and sinner in the minds of his fellow Jews (Matthew 9:9-13). Jesus, however, saw something in Matthew and called him to be one of his twelve apostles (Matthew 10:2-4). Matthew, in turn, never forgot the grace that brought him from being an outsider and into a relationship with Jesus, the Messiah. His gospel emphasizes how outsiders can come to know Jesus and be part of God's family.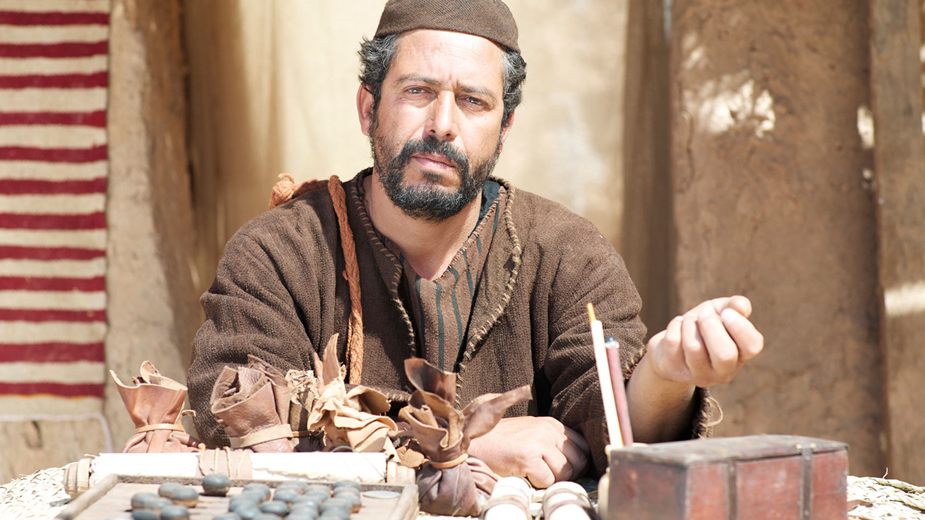 Matthew made clear that there were outsiders in Jesus' genealogy (Matthew 1:1-17 — women like Tamar, Rahab, and Ruth!). He emphasized how foreigners — wise men from the east — came to welcome Jesus and King of the Jews at his birth (Matthew 2:1-12). After Jesus' Sermon on the Mount, Matthew reminded us of a Roman Centurion who had greater faith than anyone in all of Israel (Matthew 8:5-13). He told of the clever faith of a Canaanite woman to get healing for her daughter and a blessing from Jesus (Matthew 15:21-27). Then, as Jesus got ready to return to the Father, Matthew recorded Jesus' Great Commission — Jesus' message to take his love and grace to all people, especially outsiders, and lead them to become disciples (Matthew 28:18-20).
Matthew knew what it was like to be an outsider and to discover Jesus. As he put his gospel together, he emphasized who Jesus was and what Jesus promised about being knowable by those who didn't see him in his earthly ministry. He did this by using the concept of Immanuel — a name that means God with us. Matthew has at least four clear Immanuel sayings that show us how Jesus can be real to us, how we can experience his presence and come to know him in our lives today — the key chapter verses are referenced below, but the whole chapter provides us the context that these promises are true:
By joining Jesus in his story (Matthew 1:23).
By living with each other in authentic community (Matthew 18:20).
By caring for those in need with compassionate care (Matthew 25:40).
By stepping outside our culture and leading others to Jesus and then walking beside them until they live obediently to him (Matthew 28:18-20).
We easily miss the power of these promises if we are not listening. For every heart yearning to know Jesus, Matthew gives us God's promise. For every outsider longing to be in Jesus' circle of fellowship and grace, Matthew assures of our Lord's desire to be known by us. We can experience Immanuel. We can have God with us in Jesus. Our Savior can be real to us in our lives today. As we open the Bible and come to know Jesus' story, we are invited to enter that story and let it become our own. (This knowing Jesus through his story was the emphasis in last week's post about reading the four gospels.) Also, when we gather with other disciples to live in Jesus' genuine community, Jesus is among us — we can experience his presence with us. When we actively serve each other with compassion, Jesus says we are showing compassion to him — he is present in the people we serve. When we reach out to others and join them in their culture, Jesus promises to be with us — he will be present as long as there is life as we know it.
Does your heart yearn to know Jesus?
We easily miss the power of these promises if we are not listening.
Do you long to know Jesus like the apostle Paul longed to know Christ?
Do you want to move from being an outsider to Jesus' gracious presence and to be included in the circle of those who are intimate friends with Jesus?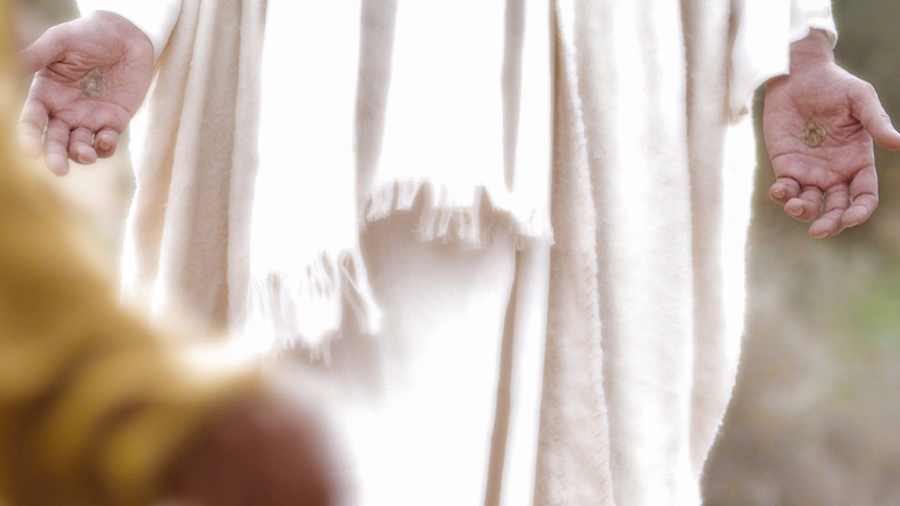 Matthew assured you that you can!
Matthew reminded you that Jesus wants us to know him and find him (Matthew 7:7-18; cf. Acts 17:26-28). He is near (Philippians 4:5). He stands at the door of your heart and knocks, hoping you will open the door and invite him in (Revelation 3:20). You can find Jesus; you can experience his presence if we look for him in his story. You can know him as you live like him in his loving and forgiving community. You can meet him in the people to whom you show compassionate care. You can experience his presence as you share him with other people. So, dear friend, as you long to know Jesus, look for him. Listen for his voice. Seek to see his face. Trust his guidance and his grace are with you. And, all the while, pray these words from Michael Card's song, "Jesus Let Us Come to Know You":
Jesus, let us come to know you;
Let us see you face to face.
Touch us, hold us, use us, mold us;
Only let us live in you.
Jesus, draw us, ever nearer;
Hold us in your loving arms.
Wrap us in your gentle presence;
When the end comes bring us home.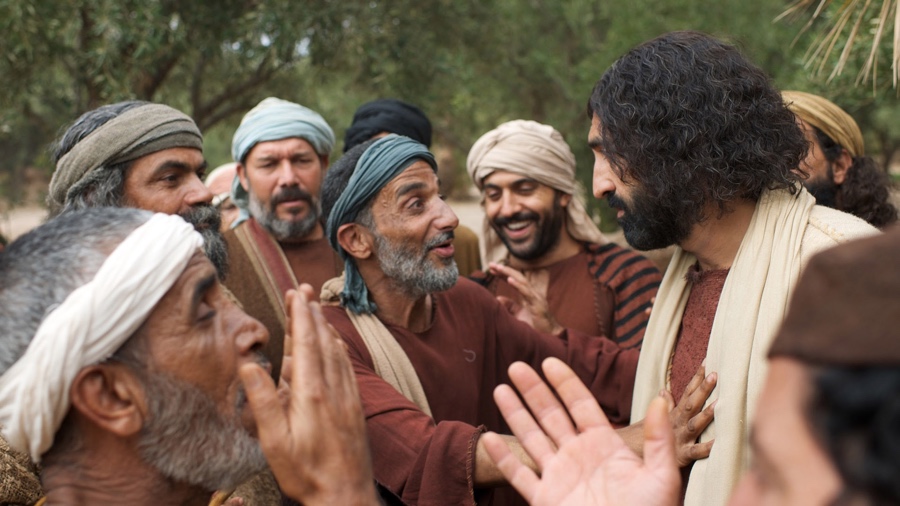 ---
[SONG] This is from the first verse of the old hymn, "Break Thou the Bread of Life" by Mary A. Lathbury.
[RETURN]
---
Special thanks for the use of the Jesus images in Phil's blog, "The Jesus Window," to Free Bible Images and the The Lumo Project.