Over Easter weekend, I thought a lot about the last week of Jesus' life on earth. He began the week on a high, hailed as a conquering hero. Before the week was over, he had been betrayed, arrested, tried, convicted, crucified, and buried. Some might have labeled him the greatest loser of all time. But, on Resurrection Sunday, he was unquestionably the greatest victor of all time.
Scoreboards and ballot boxes don't always separate Winners from Losers. The scoreboard said Middle Tennessee State University 90 and Michigan State University 81. A team seeded 15th had defeated a number two seed for only the eighth time in NCAA tournament history. The score settled it, the game was over, but the story was not.
A red-eyed veteran coach named Tom Izzo appeared outside the locker room for a three-minute interview with CBS reporter Dana Jacobson, then sat for a 16-minute press conference. He didn't whine, or blame the officials, or his players, or make excuses of any kind. Paying tribute to coach Kermit Davis and his Blue Raiders, the Spartans coach said simply, "We were good but they were better."
Izzo singled out the seniors on his team and expressed disappointment that Denzel Valentine, Matt Costello, and Bryan Forbes would not win the coveted championship. When Jacobson asked, "What do you say to a player who has given everything but didn't win the one game that would let the team move on?"
Izzo choked back tears and fought for composure: "I told him (Valentine), 'Thank you, I love you, man.'"
Tom Izzo has coached at Michigan State 21 years, won 72 percent of his games, won seven Big 10 titles, has gone to 19 straight tournaments, seven Final Fours, and won a national title. MSU lost to MTSU, but Tom Izzo is no Loser.
You may remember the turmoil of ballot counting and recounting on election night in 2000, and new words that sent us scrambling for the dictionary. Had anybody ever heard of a hanging chad? The only Chads I knew were a nation in Africa and a guy named Charles who chose Chad for his nickname.
When the polls closed on November 7, 2000, we did not know who won, and would not know until all Florida votes were counted. With the results and the identity of the president-elect still not determined more than a month later, the U. S. Supreme Court stepped in with two 5-4 rulings that ended the recount on December 12, and accepted the declaration by the Florida secretary of state that Bush had won by 537 votes, the result being that George W. Bush had defeated Albert Gore, Jr. and would be the 43rd President of the United States. Cries of outrage and accusations of cheating and judicial bias were heard from Gore supporters, but not from the candidate himself.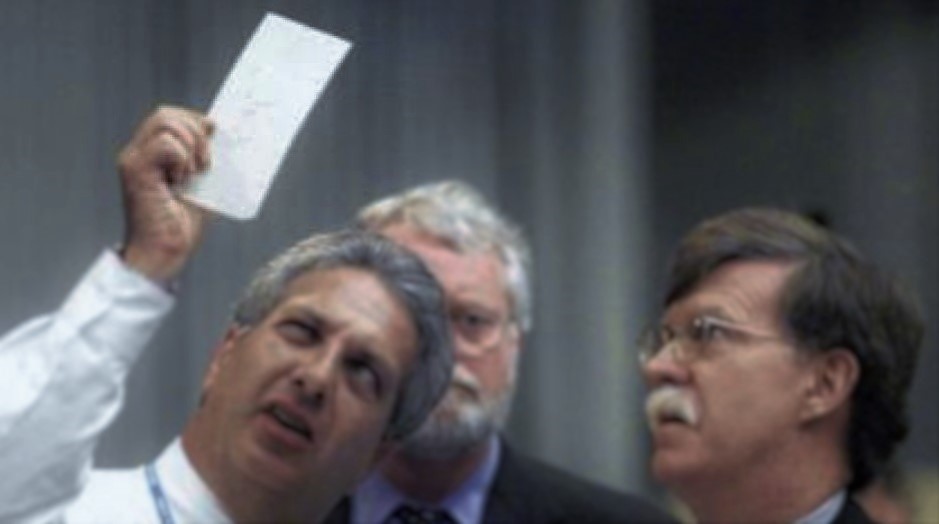 In a televised concession speech lasting six minutes and 44 seconds, Gore congratulated Bush on his victory and pledged his support. Quoting the words of Stephen Douglas to Abraham Lincoln, Gore said, "Partisan feeling must yield to patriotism. I'm with you, Mr. President, and God bless you."
Last Sunday, we celebrated the greatest victory of all time, won by a man some might call a loser.
In his own words, Gore acknowledged his disappointment and his disagreement with the Court's ruling, then declared:
While we yet hold and do not yield our opposing beliefs, there is a higher duty than the one we owe to political party. This is America and we put country before party. We will stand together behind our new president.
No rant, no riot, just grace under the pressure of extreme disappointment. Gore had 540,520 more popular votes than Bush, yet lost the presidency. But, in that one shining moment of surrender, Al Gore was no Loser.
Last Sunday, we celebrated the greatest victory of all time, won by a man some might call a loser. He was born into a poor family, and even the legitimacy of his birth would later be questioned. He had no home and few possessions. He didn't offer a defense before any of the six tribunals that ruled against him. Even on the cross, he endured the taunts of those who challenged him to save himself. He went from a parade down the Mt. of Olives on a Sunday to demands for his death before the week was out. That was quite a fall. When even a Roman soldier declared this victorious man to be the Son of God, only the most partisan opponent would call him Loser. I choose to call him Lord.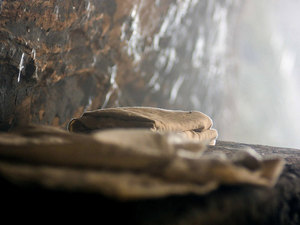 [Jesus warned his disciples,] "The Son of Man must suffer many things and be rejected by the elders, the chief priests and the teachers of the law, and he must be killed and on the third day be raised to life."

Then he said to them all: "Whoever wants to be my disciple must deny themselves and take up their cross daily and follow me. For whoever wants to save their life will lose it, but whoever loses their life for me will save it (Luke 9:22-24).