When Jesus saw her [Mary the sister of Lazarus] weeping, and the Jews who had come with her also weeping, he [Jesus] was deeply moved in his spirit and greatly troubled. And he said, "Where have you laid him?" They said to him, "Lord, come and see." Jesus wept. So the Jews said, "See how he loved him!"

(John 11:33-36)
Anniversary
July 26 was the 24th anniversary of the day we buried my mother. It's a day I will never forget no matter how many years pass. Contrary to what some folks say, you don't get over the death of a loved one.
You... just... don't!
After enough time passes, you learn to live with it. You don't have a choice. But, you never really get over it.
What if?
My mother was only 51 years old when she died of metastatic colon cancer. For years I tortured myself with "What if?"
What if we had found it sooner?
What if she had gone to a different doctor?
What if there were treatments available we didn't know about or try?
Every year on her birthday, December 23rd, I think about how old she would be if she were still here. I think about all the years cancer stole from her... all the grandchildren she never got to meet... and I wondered, "Why?"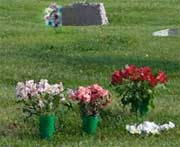 I don't think my reaction to my mother's death was unusual considering how close we were. I do know I struggled for years to find peace. It took years, but I have learned to focus on the time we did have together and to cherish the good memories. I thank God daily that I had a Christian mother who loved me, took me to church, and did her best to teach me right from wrong. Not everyone is blessed with a mother like that.
You never really get over it.
I know that there is a good chance that there is someone reading this who recently lost a loved one. Maybe you are like me and torturing yourself with "what if." Looking back I know that asking "what if" only made me feel worse and didn't do any good; but there are some things that did help. Try some of the medicine that worked for my grief. Maybe it will help you too.
Medicine for Grief
Find a support group or therapist. There are trained professionals who can help you deal with your thoughts and feelings, especially if you feel overwhelmed.
Go for long walks, even if you don't feel like it. Exercise can help you sleep better and feel less tense.
Pray alone and with others. Ask others to pray for you. The prayer of a righteous person is powerful and effective (James 5:16).
Read and study about the life of Jesus. Jesus has been described as "a man of sorrows, acquainted with deepest grief" (Isaiah 53:3).
Watch funny movies. After my mother died my sister-in-law and I stayed in the basement for days watching every comedy we could find. We didn't always laugh, but we needed to be reminded that we could laugh again, and eventually we did.
Surround yourself with people who love you. If there are children in the family, I highly recommend the sound of little children's laughter. It's one of the sweetest sounds in the world.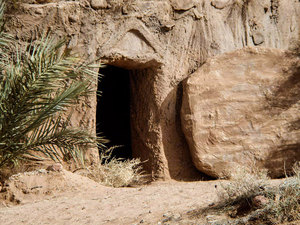 Realize that everyone grieves differently, so don't put a time limit on how long you will be sad. I still have days and moments of sadness, even after 24 years.
Remember you are not alone.
Since he himself has gone through suffering and testing, he is able to help us when we are being tested (Hebrews 2:18).