PREPARATION
As a kid, I loved trips to the dump, the local mountain of smelly, gooey, garbage and treasure. After waiting in line and paying our fee, Jack backed up to the appointed place, dropped the tailgate, and added our trash to the growing pile.
While others were finishing up, I wandered around a bit, looking for broken, discarded, trashed treasures. It seems like I found something every trip. Don't get me wrong, I didn't care for the garbage and goo, but even the gross stuff gave me a great story for church on Sunday and school on Monday.
The dump was filled with decaying, discarded, broken, busted stuff, but somehow I was able to find a treasure, a thing of value. On those "Dump" days, I'd arrive with old trash and leave with new treasure.
That childhood memory helps me understand what Jesus said about the Kingdom. "The Kingdom of God is like a treasure hidden in a field." At every turn the field is piled high with disappointments, financial meltdowns, broken lives, discarded dreams, abandoned homes, and good-intentioned disasters. We pray for God to wipe the mess away, but He doesn't work that way. He begins in the dump, with the mess, and reveals a treasure. He creates a surprise, an unexpected wonder, in the middle of the mess.
In This Beautiful Mess, Rick McKinley wrote:
After learning all the appropriate 'spiritual language," I determined to live my life for him, as long as I could be in charge... Eventually the bubble burst. I realized that Jesus did not want to help me be a better king. Neither did He want to be king of MY kingdom. Really, He wasn't there to endorse my agenda.
It's not His tendency to wipe away the difficulties we face, but it gives Him joy to introduce us to new-found treasure in the middle of the mess. Can you see it yet?
In Enterprise, Alabama, there is a strange monument to the boll weevil. It seems that in the early 1900′s the boll weevil devastated the cotton crops of the region. The fields were worthless and the farmers desperate. Then, in the middle of all the disaster, one man planted peanuts. The weevils didn't bother them and the peanuts were easier to raise. A whole new way of farming came from the boll weevil catastrophe. So a couple years later, they put up a memorial to the pest.
Found the treasure yet?
INSPIRATION
Years ago I worked once a week at Hearts & Hands, a food bank ministry in Arlington Texas. On that day a cross-section of poverty came for food and clothes; the waiting room was always filled and overflowing. All they wanted was food for the week, but while they waited, we offered a little more: conversation, prayer, and a dose of dignity.
Hands dirty, noses running, and eyes watery. The clients were ashamed, some belligerent, some bitter and demanding, and some so beaten-down they could barely lift their heads and they never lifted their eyes. They were a demoralized remnant of society, devalued, broken-down, out-of-work, and out-of-time. The waiting room was a human dump.
I would walk into the waiting room and ask, "What's happening today?" Some would show me bags of medicines, a few would show me their scars. And, the stories of unfair conditions, lost jobs, problem kids, broken families, and unending hopelessness echoed over and over. It was emotionally draining.
In the prayer room I asked, "What can I pray for you about?" The standard answers: Health, jobs, kids, families, cars, places to live, and thankfulness for Hearts & Hands.
Each prayer-visit was a replay of the last, until Delphina came through the door. "What's happening today?" I asked. This vivacious black woman broke the rules, looked deep into my eyes, smiled and said, "God has sent me here today to bless you, honey. I'm here to encourage you and pray for you."
She grabbed my hand and began talking to God and I got to listen-in.
She grabbed my hand and began talking to God and I got to listen in. She was a treasure in the midst of messy humanity.
MOTIVATION
There are messes everywhere; you can't get away from them.
Stop asking God to wipe away the mess; ask Him to show you the treasure hidden in the middle of the mess!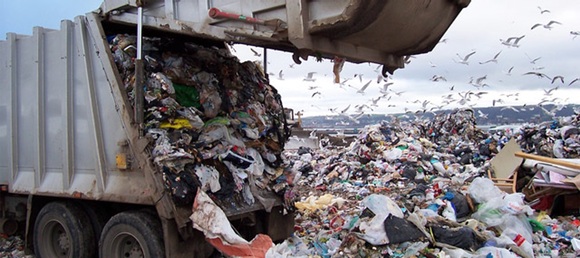 Here's the prayer for the week, "Thank you God for the field, the mess, the dump... without it, I might not even see the kingdom, the treasure, the hidden blessing that's right in front of me."
Remember, our Message is not about ourselves; we're proclaiming Jesus Christ, the Master. All we are is messengers, errand runners from Jesus for you. It started when God said, "Light up the darkness!" and our lives filled up with light as we saw and understood God in the face of Christ, all bright and beautiful. If you only look at us, you might well miss the brightness. We carry this precious Message around in the unadorned clay pots of our ordinary lives. That's to prevent anyone from confusing God's incomparable power with us (2 Corinthians 4:5-7 MSG).