My wife and I were excited, but we were also a bit overwhelmed. We had just purchased new smart phones. They were a huge leap from our last phones, which in today's world were near the bottom rung on the cell phone technology ladder.
I left my wife at the phone store with her dad to finish the final paperwork, while I took our kids home for their naps. As I drove home I was thinking about the phone. Amazed as I was, part of my heart and mind were a bit unsettled. The thought of how technology is rapidly changing is what was unsettling my heart and mind.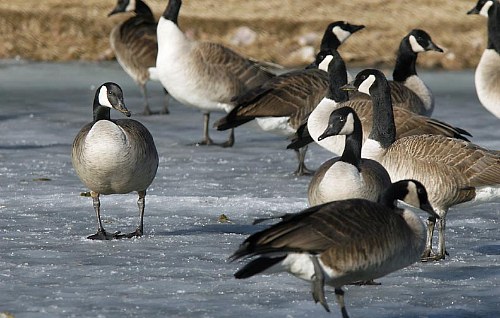 Suddenly, in a field off to the side of the road I noticed a small flock of Canada geese huddling to keep warm on that cold December day. In that moment, my heart found peace as I realized that in this rapidly changing world some things do not change. Many of the ways of nature and the creatures that live within it are not changing with the modern world of technology. Wild animals continue living their lives as God designed them.
I am not sure why that thought gave me such peace. Maybe it was just the comfort in knowing that there are some things on which we can rely that stay the same in this fast-paced world of change. And if I could find such comfort in knowing that the ways of the natural world can stay the same, how much more comfort can I take in knowing that my God never changes.
Listen to a few things the Bible says about God:
... the Father of the heavenly lights, who does not change like shifting shadows (James 1:17).

[God says,] "I the Lord do not change. So you, the descendants of Jacob, are not destroyed" (Malachi 3:6).

Jesus Christ is the same yesterday and today and forever (Hebrews 13:8).
What wonderful knowledge!
Many verses call God "my Rock" or "my Refuge" or "my Fortress" (2 Samuel 22:2-3; Psalm 18:2; Psalm 31:3; Psalm 62:2). How awesome it is to know that our Creator does not change:
He is the Rock, his works are perfect, and all his ways are just (Deuteronomy 32:4 emphasis added).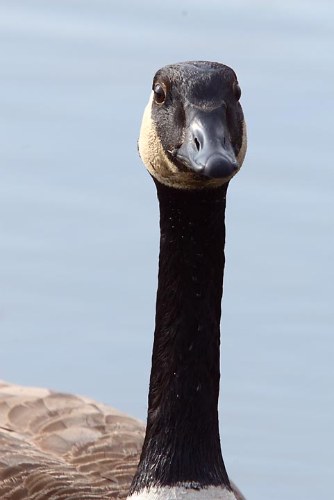 So not only does our God not change, but his ways are just, no matter what the shifting positions of time and culture may suggest. In an ever-changing world, what wonderful knowledge in which to take rest and comfort!
 

---
These amazing photos are part of Pat's collection and passion as a follower of Jesus. Thanks Pat for sharing your words, your heart, and your images!Check out these photos and others at his personal photo website: Wild Heart Photography — http://bit.ly/9HSgZD.Find links to previous articles and images from Pat in our Related Links section below.