You may be surprised, after giving up all hope, that you found the person you've been searching for. But God isn't surprised.
You may be stunned when you find out you are pregnant… with twins. But God isn't stunned.
You may be shocked, hurt, and confused when you are terminated from your job. But God isn't
It may have scared you when your doctor mentioned the possibility of cancer in your consultation. But God isn't scared.
You may be amazed that your former student, the one who gave all his teachers so many problems, is now running a thriving business that helps underprivileged children. But God isn't amazed.
We may be alarmed about what is happening with our government and political leaders. But God isn't.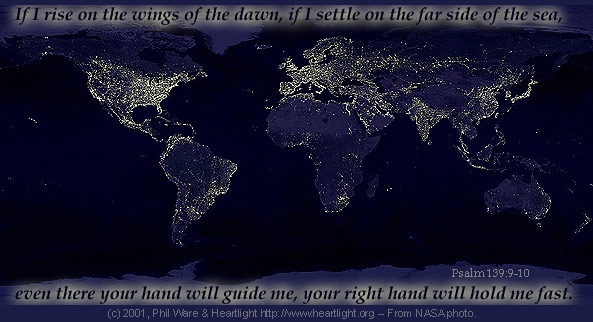 If you find yourself confused, shocked, or scared by what is going on around you, spend a few minutes with these words:
You have searched me, Lord,
and you know me.

You know when I sit and when I rise;
you perceive my thoughts from afar.

You discern my going out and my lying down;
you are familiar with all my ways.

Before a word is on my tongue
you, Lord, know it completely.

You hem me in behind and before,
and you lay your hand upon me.

Such knowledge is too wonderful for me,
too lofty for me to attain.

(Psalm 139:1-6)
He is not shocked by evil or caught off guard by goodness.
God knows why things happen as they do. He is not shocked by evil or caught off guard by goodness. God is not dazed when we choose or fail to trust and follow Him.
If you need a little more convincing that God is engaged in what is going on in our lives and the rest of the world, read more from Psalm 139. Then take comfort knowing that God is with us through all that has happened, is happening, and will happen… and He is not surprised. Most importantly of all, He will not abandon you any step of the way (Romans 8:32-39, Hebrews 13:5-6).