Welcome to the Heart Gallery. Hundreds of scripture images are available for viewing. Select from the most recent, past favorites, or search to find exactly what you're looking for.

Now, with more features! Rate the images, or link to related devotionals, study materials and more!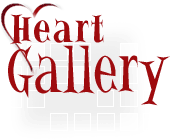 Search the Gallery:
or select from a
specific Bible book:
or select from a
specific image creator:

Today in Heartlight...

Surprising Service
by Tim Archer
It was a hot day in the Uruguayan countryside. Gerhald Acosta wasn't allowed to enter the factory that day because his I.D. card had expired. Now he was hitchhiking home, watching car after car pass by him without stopping. ... (read more)

Also:
•
• Oasis of Safety
• Today's Verse
• More...

Get Heartlight articles and devotionals by email FREE every day!
Daily Heartlight
Today's Verse
What Jesus Did!
Quotemeal

More Information