It's the season for giving thanks and we want you to know that that at Heartlight.org and VerseoftheDay.com we are thankful for you!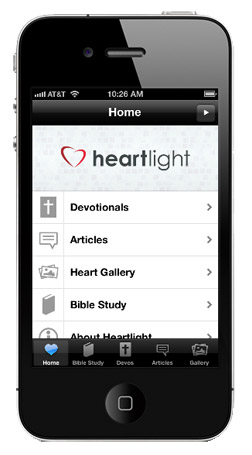 We are specifically thanking God this week for your interest in our our Heartlight.org apps. These recently released apps are available for your iPhone, iPad, and Android devices. You can take the Heartlight resources with you almost anywhere you go!
You can download these apps by following these links:
All the apps are free downloads and we hope you will let others know about them and pass the word to your friends!
We hope in the near future to release apps for VerseoftheDay.com and if you would like to help us in this effort, your prayers and donations would be deeply appreciated. We are thankful for you and pray you have a blessed Christmas Season!
By God's grace,
Phil Ware for the Heartlight Team

To support Heartlight.org and VerseoftheDay.com financially, you can go donate online via Network for Good or PayPal:
You can also mail a tax deductible (in the USA) check to:
Heartlight
P.O. Box 7044
Abilene, TX 79601-7044