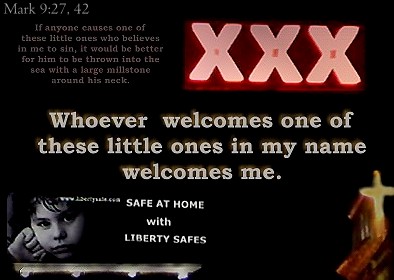 © 1999 by Phil Ware and HEARTLIGHTš
Incredibly, these three images were juxtaposed against the night sky along an access road to Interstate 35 north of Austin, Texas. The cross shape was a natural lense flare given off by a nearby security light on the building of a Christian businessman. I couldn't help but be touched by the symbolism of the choices a man has today and the impact these choices have on the eternal security of his own children. My prayer is that this is a poignant reminder to dads of how important their choices about their sexual behaviors really are.
This image has only been slightly retouched to clean up noise and to edit out the phone number of the advertiser.