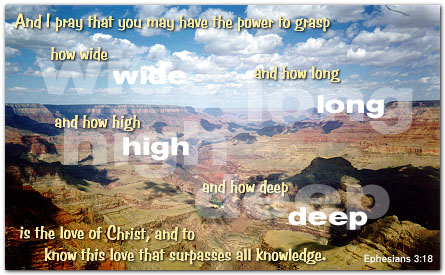 Make This Image Into a HeartCard!

"The Love of Christ"

Words by Wes King and Michael Card, music by Wes King and Michael W. Smith.
Performed by Wes King
From the CD Common Creed on Reunion Records.


To purchase this CD and other great music, visit GoFishNet!

Copyright © 1995, Reunion Records. All rights reserved. Used by permission.