---
/_.jpg" width=120 height=71 alt="" border=0 align=left hspace=5>
2 KINGS 20:1-21:18; 2 CHRONICLES 32:24-33:20; ISAIAH 38:1-39:8

by Ron Rose

---



While his great victory was still fresh in his memory, Hezekiah became seriously ill, and Isaiah told him to get his affairs in order. But the king begged God for more years of life, and moved by Hezekiah's tears, the compassionate God of life granted him fifteen more years. During those years Hezekiah became wealthy and famous, and God tested him to see what was in his heart. Although Hezekiah accomplished many great tasks, his pride in what he possessed hurt his relationship with God. Isaiah warned him that eventually the southern kingdom — and even his family — would be carried off to Babylon.

Praise the LORD, all you who respect him.
All you descendants of Jacob, honor him;
fear him, all you Israelites.
He does not ignore those in trouble.
He doesn't hide from them but listens when they call out to him.

PSALM 22:23-24

When Hezekiah died, his son Manasseh reigned after him and chose to act against God's clear instructions, leading Judah closer to destruction. He rebuilt the shrines to false gods, introduced more Assyrian gods, revived child sacrifices, and filled Jerusalem's streets with the blood of innocent people. Manasseh would not listen to God's warnings, so God sent the Assyrians to capture him and imprison him in Babylon.

Imprisoned, alone, and powerless, he found humility and a spirit of repentance. God heard his prayer and forgave him and made it possible for Manasseh to return to Jerusalem. There he spent the last years of his reign, ridding the nation of the altars to false gods he had encouraged before, but he couldn't rid the people of the influence of the past years.

Reflection: The compassionate King of kings granted Hezekiah's request and blessed him with more years, but during those years Hezekiah grew proud and distant from the Giver of life. On the other hand, our listening, forgiving God heard Manasseh's prayers for mercy and granted him a second chance as king. Clearly our God is a God who listens and responds to our pleas. He is the God of second chances.
Text copyright © 1997, Multnomah Publishers. Used by permission. All rights reserved.
Title: ""
Author: Ron Rose
Publication Date: June 12, 2002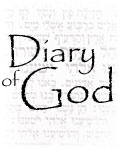 Many more articles
like this are in the
ARTICLE ARCHIVE

_.html" onmouseover="window.status='View a simpler page format that works well with printers.'; return true" onmouseout="window.status=''; return true" title="Printer-friendly Version">

Print this Article

_.html" target="note" onmouseover="window.status='Send this article to a friend.'; return true" onmouseout="window.status=''; return true" onclick="OpenNoteWindow('');" title="Send this article to a friend.">

Send it to a Friend



Discuss