---
/_.jpg" width=120 height=90 alt="" border=0 align=left hspace=5>
2 CHRONICLES 26; ISAIAH 6

by Ron Rose

---



Over the years various kings of the southern kingdom attempted to restore the people's allegiance to God, but they were only minimally successful. King Uzziah and his son Jotham at least kept God as the public, national God of the people. While the prophet Zechariah was alive, Uzziah leaned heavily on his advice, and as long as Uzziah trusted God, he was successful in everything he did. He stood strong against his enemies and undertook numerous building projects. A generation experienced relative peace and prosperity.

Happy is the person whose sins are forgiven, whose wrongs are pardoned.
Happy is the person whom the LORD does not consider guilty and in whom there is nothing false.
When I kept things to myself, I felt weak deep inside me. I moaned all day long.
Day and night you punished me. My strength was gone as in the summer heat.
Then I confessed my sins to you and didn't hide my guilt.
I said, "I will confess my sins to the LORD," and you forgave my guilt.
PSALM 32:1-5

After he became powerful, however, Uzziah grew proud and was unfaithful to God. Ignoring God's commands, he went into the temple to offer sacrifices, a duty reserved for the priests. As a consequence of his arrogance, God struck him with leprosy, and he lived the rest of his life as an outcast. When he died, his son Jotham reigned, but more significantly a new prophet accepted the call of God. His name was Isaiah.

The future of the southern kingdom was in question, but a concerned Isaiah was ready. In a vision that transported him into the throne room of the King of kings, Isaiah was overwhelmed. Angels stood above the majestic King and proclaimed his holiness. The throne room shook with the sound of their cries. In the presence of the holy God, Isaiah felt unclean. He couldn't speak a word of praise, only words of despair about his own sins. Instead of sentencing the unholy Isaiah to death, the King sent his angels to purify him and call him to the task of preparing the people for the certain consequences of their unfaithfulness.

After that day, God's prophet had the ear of at least three of the southern kingdom's next kings. His visions foretold both punishment and restoration for the people. He told of the day when all nations would find peace at the doorstep of Israel and of a suffering servant of God who would be executed for the sins of all people, making it possible for everyone to know the almighty, holy God of glory.

But that day was a long way off.

Reflection: Nothing can remain hidden in the brilliant light of God's holiness. In God's presence we are incapable of ignoring or hiding our sins, even those buried deep within us; we can do nothing but confess them. In moments of confession we find ourselves arm in arm with God. Like Isaiah, we are amazed that instead of being punished as we deserve, God forgives our guilt, cleanses our sins, and prepares us for his service.
Text copyright © 1997, Multnomah Publishers. Used by permission. All rights reserved.
Title: ""
Author: Ron Rose
Publication Date: April 16, 2002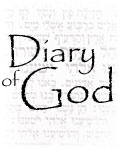 Many more articles
like this are in the
ARTICLE ARCHIVE

_.html" onmouseover="window.status='View a simpler page format that works well with printers.'; return true" onmouseout="window.status=''; return true" title="Printer-friendly Version">

Print this Article

_.html" target="note" onmouseover="window.status='Send this article to a friend.'; return true" onmouseout="window.status=''; return true" onclick="OpenNoteWindow('');" title="Send this article to a friend.">

Send it to a Friend



Discuss