---
/_.jpg" width=120 height=82 alt="" border=0 align=left hspace=5>
2 CHRONICLES 17:1-21:1

by Ron Rose

---



Asa's son Jehoshaphat renewed the effort to stay faithful to God. Recognizing the people's need to know more about God and his commands, Jehoshaphat organized teachers to travel throughout Judah, telling the people about the God of Abraham, Isaac, and Jacob.

As the nation grew stronger and the people more united in their common faith, the kings around them became concerned and fearful. Three of the surrounding nations joined forces in a plan to destroy Judah in one crushing assault on Jerusalem.

Jehoshaphat's army went out into the Desert of Tekoa early in the morning. As they were starting out, Jehoshaphat stood and said, "Listen to me, people of Judah and Jerusalem. Have faith in the LORD your God, and you will stand strong. Have faith in his prophets, and you will succeed." Jehoshaphat listened to the people's advice. Then he chose men to be singers to the LORD, to praise him because he is holy and wonderful. As they marched in front of the army, they said, "Thank the LORD, because his love continues forever."

As they began to sing and praise God, the LORD set ambushes for the people of Ammon, Moab, and Edom who had come to attack Judah. And they were defeated.
2 Chronicles 20:20-22

When Jehoshaphat learned of the impending attack, he publicly turned to God, admitted their powerlessness against such forces, and prayed for God to protect his people. God honored his prayer and revealed his plan to fight the battle for Jerusalem himself.

The next day Jehoshaphat selected praise singers to march in front of a rather meager army, and while they sang "Thank the LORD, because his love continues forever," God turned what would have been a massive ambush of Judah into a day of confusion for the enemy. He tricked the attackers into turning on each other so that at day's end, not a single enemy was left alive. It took God's people three days to gather all the equipment and supplies left behind.

Jehoshaphat was a good king, but even though God was trusted in the palace and worshiped in the temple, the people did not allow him in their hearts. So after the king died, the people returned to worshiping false gods.

Reflection: To the frightened Israelites how strange it must have seemed — sending their warriors into baffle led by the choir. It boldly testified to their faith in and dependence upon God. Marching beyond the city walls and lifting their hearts and their hands to God in praise focused everyone on God, not themselves. It set every compass in the same direction. This was not a concert or mere pageantry; this was a supernatural experience shared with the unseen, all-powerful Conqueror God.

Like God's people of old, when we praise God, we proclaim our trust in him and his trustworthiness. We approach him like little children running to their father with arms raised, asking to be lifted and carried by a willing and loving father. Despite our enemies, in his arms we place our security, our hope, and our lives.
Text copyright © 1997, Multnomah Publishers. Used by permission. All rights reserved.
Title: ""
Author: Ron Rose
Publication Date: March 20, 2002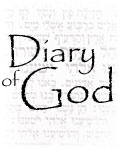 Many more articles
like this are in the
ARTICLE ARCHIVE

_.html" onmouseover="window.status='View a simpler page format that works well with printers.'; return true" onmouseout="window.status=''; return true" title="Printer-friendly Version">

Print this Article

_.html" target="note" onmouseover="window.status='Send this article to a friend.'; return true" onmouseout="window.status=''; return true" onclick="OpenNoteWindow('');" title="Send this article to a friend.">

Send it to a Friend



Discuss