---
/_.jpg" width=100 height=100 alt="" border=0 align=left hspace=5>
Jonah

by Ron Rose

---



The quality of life in the northern kingdom had disintegrated badly. The Israelites had all but forgotten the God of their ancestors. From the beginning, the northern kingdom had not only worshiped the false gods of the Canaanites, but the people had changed the worship of God into rituals devoid of life and meaning — no different than the worship of idols.

Israel says, "I will look to the LORD for help. I will wait for God to save me; my God will hear me.
Enemy, don't laugh at me.
I have fallen, but I will get up again.
I sit in the shadow of trouble now, but the LORD will be a light for me.
I sinned against the LORD, so he was angry with me, but he will defend my case in court.
He will bring about what is right for me There is no God like you.
You forgive those who are guilty of sin;
You don't look at the sins of your people who are left alive.
You will not stay angry forever, because you enjoy being kind.
You will have mercy on us again; you will conquer our sins.
You will throw away all our sins into the deepest part of the sea.
Micah 7:7-9, 18-19

Finally, after generations of unfaithfulness despite God's warnings, God followed through on his promised punishment and allowed Assyria to invade and conquer Israel. Without God's protection, Israel was no match for the mighty armies of Assyria. After the city of Samaria fell, the people were deported, and the Assyrian king replaced the Israelites with people of his own. The replacements mixed with the Israelite stragglers left behind and eventually became known as Samaritans.

The Israelites were scattered throughout the Assyrian empire where the language, the rituals, and the social structure were all different. As strangers in a foreign land, they began to miss the God of their heritage, and they remembered his promise to restore them once again.

Reflection: One of the truisms of human nature is that we tend to discount the value of something until we lose it. Not until God's people were scattered throughout the Assyrian empire did they truly turn their hearts back to God. Alienated from their homeland and their places of worship, they clung to the hope that God would remember them and someday gather them up and bring them home, as he had promised.Regardless of the situation, for God's people there is always hope, and with our repentance there is always God's promise of restoration.
Text copyright © 1997, Multnomah Publishers. Used by permission. All rights reserved.
Title: ""
Author: Ron Rose
Publication Date: January 26, 2002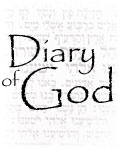 Many more articles
like this are in the
ARTICLE ARCHIVE

_.html" onmouseover="window.status='View a simpler page format that works well with printers.'; return true" onmouseout="window.status=''; return true" title="Printer-friendly Version">

Print this Article

_.html" target="note" onmouseover="window.status='Send this article to a friend.'; return true" onmouseout="window.status=''; return true" onclick="OpenNoteWindow('');" title="Send this article to a friend.">

Send it to a Friend



Discuss