---
/_.jpg" width=120 height=57 alt="" border=0 align=left hspace=5>
Jonah

by Ron Rose

---



God directed the prophet Jonah to go to the wicked Assyrians with a clear message of judgment, but Jonah didn't want to go. He didn't fear them or their rejection. He feared success! Assyria was an enemy, and Jonah suspected they might repent and that God would forgive them. Jonah didn't want to help save them. Thinking he could avoid delivering the message, Jonah tried to run away from God. But when Jonah found himself in the pit of a fish's stomach, in the pit of the sea, and near death, he repented and begged God to save him.

When God saw what the people [of Nineveh] did, that they stopped doing evil, he changed his mind and did not do what he had warned. He did not punish them.

But this made Jonah very unhappy, and he became angry. He prayed to the LORD, "When I was still in my own country this is what I said would happen, and that is why I quickly ran away to Tarshish. I knew that you are a God who is kind and shows mercy. You don't become angry quickly, and you have great love. I knew you would choose not to cause harm."
Jonah 3:10-4:2

God did save Jonah, and Jonah finally arrived in Nineveh, the Assyrian capital, where he delivered God's warning. And just as Jonah had feared, the people repented. The king even decreed that the people were to repent and give up their evil ways so perhaps God would spare them. God was pleased and withheld his judgment. But despite his own rescue, Jonah grew angry when God spared the thousands of Ninevites who repented.

Their repentance didn't last longer than a generation, however. Decades later, the prophet Nahum once again announced God's judgment on Nineveh. Nahum praised God's patience, not as weakness but as strength, and he assured the Assyrians that the almighty God always punishes the guilty. When evil is punished and destroyed, God is glorified. They could not expect to ultimately escape the judgment for their sins.

Reflection: When Jonah was caught in the stomach of the fish, he was glad God was quick to listen and to forgive. But he didn't want God responding to his enemy Nineveh in the same way. Praise God that he is the God of every nation, that he is a just God, and that he treats us not as we deserve but with infinite love and mercy. Praise God that his response to our repentance is one of his most "unhumanlike" characteristics.
Text copyright © 1997, Multnomah Publishers. Used by permission. All rights reserved.
Title: ""
Author: Ron Rose
Publication Date: December 18, 2001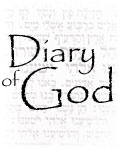 Many more articles
like this are in the
ARTICLE ARCHIVE

_.html" onmouseover="window.status='View a simpler page format that works well with printers.'; return true" onmouseout="window.status=''; return true" title="Printer-friendly Version">

Print this Article

_.html" target="note" onmouseover="window.status='Send this article to a friend.'; return true" onmouseout="window.status=''; return true" onclick="OpenNoteWindow('');" title="Send this article to a friend.">

Send it to a Friend



Discuss